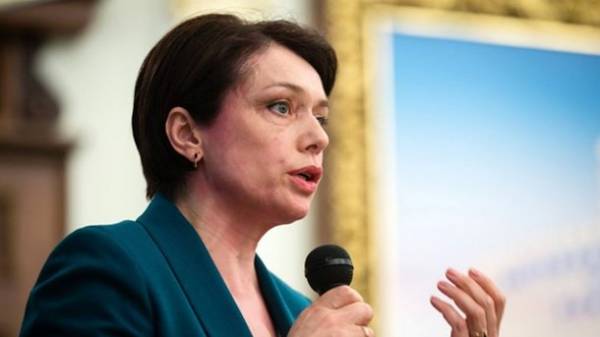 The Minister of education and science Liliya Hrynevych noted that changes will be made, rather, not in the law "On education" and other legislative acts. She said this at a briefing after the meeting with the Minister of national education of Romania Liviu Marian Pop.
"I would rather not allow changes in the law, and clarifying other regulations, and special laws", – said the Minister and noted that we are talking about changes in language education.
She gave an example that may be a different ratio of the number of items, which are conducted in the state language and in the language of a national minority.
"This ratio may be different. I admit that, if we have appropriate grounds to do this, we can discuss the increase in the proportion of subjects which may be studied in the language of national minorities", – said the Minister.
SEE ALSO
Implementation of the "language" article of the education law to clarify – Grinevich
Hrynevych stressed that any change or clarification in the article of the law "On education", which concerns the language of instruction, may be made after the conclusions of the European Commission for democracy through law ("Venice Commission").
As reported, on Wednesday, September 27, published the law "On education", October 28, it will enter into force.
The law inter alia determines that the language of the educational process in educational institutions is the state language, but in accordance with the educational program can be taught one or more courses in two or more languages – Kazakh, English, other official languages of the European Union.
Persons belonging to national minorities guaranteed the right of education in native language along with the Ukrainian language in separate classes (groups) of public institutions of preschool and primary education.
The Ministry of foreign Affairs of Hungary said on 26 September about the country's intention to block the rapprochement between Ukraine and the EU because of the education act.
Dissatisfaction with the educational law, in addition to Hungary, expressed Romania, Moldova, Russia.
In turn, the Minister of education and science, Liliya Hrynevych said that Ukrainatv to send to the Council of Europe for examination the language article of the education law to confirm the absence of violations of international obligations.
Comments
comments