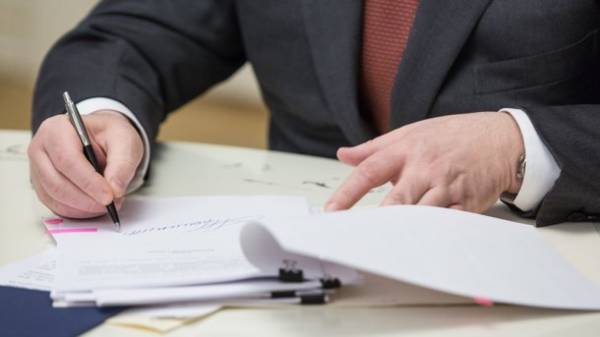 President Petro Poroshenko has signed the law of Ukraine "On commercial accounting of heat energy and water". This was reported by the press service of the head of state.
The law defines legal, economic and organizational basis for providing commercial, including distribution, metering services for the supply of thermal energy, hot water, centralized water supply.
The act also introduced mandatory heat metering and water.
"Taking account of the population will pay only for the consumed resources. The introduction of the norms of this law will help to monitor the effectiveness of the implementation of energy efficiency measures. All this should help to reduce costs for consumers to pay for public services", – said the press service of the President.
In addition, the law defines the procedure of equipping the buildings and individual rooms with metering, maintenance, replacement and customer accounting, particularly the readings of the metering units and the corresponding distributions of volume of the consumed utilities, organizational-legal bases of formation of bills for utility services.
"The implementation of the law will allow to raise efficiency of functioning of the spheres of heat supply and centralized water supply and create incentives for the rational use of water and energy resources, and will promote mutually beneficial relations between consumers and business entities providing the relevant services," predicts Poroshenko.
SEE ALSO
Poroshenko signed a law on energy efficiency
According to estimates of experts, adoption of law will allow to reduce by three quarters the volume of unaccounted-for-water in-house systems and reduce the consumption of thermal energy for 1-3 years on average by 15-20%, which in turn will reduce gas consumption and reduce emissions of greenhouse gases.
We will remind, this law was developed with the aim of implementation in Ukraine of a number of articles of the EU Directive on energy efficiency that is part of Ukraine's commitments to the European Union.
Comments
comments