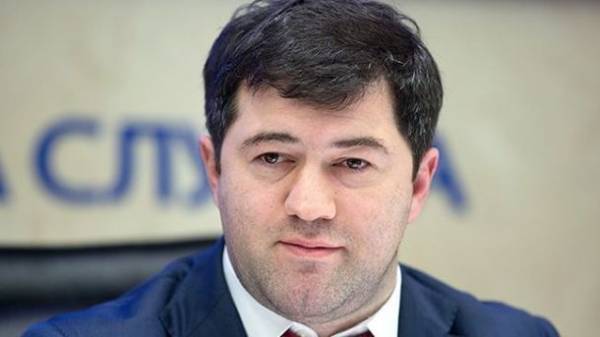 Investigators National anti-corruption Bureau of Ukraine has completed the investigation against the suspended Chairman of the State fiscal service of the Roman Nasirov. He gave a final suspicion. The Director of NABU Sytnyk said "5 channel", TV channel "112 Ukraine".
According to him, the next week deals Nasirov can refer to the court.
SEE ALSO
The UK has started an investigation against Nasirov – Embassy
"It was announced about the suspicion, so the case is soon to be over. He already announced the final suspicion… the Prosecutor agreed on the final detective suspicion, in fact – this case has already been completed," – said Sytnik.
He also said that today the NEB investigates about 400 cases of corruption.
SEE ALSO
The court decided not to take Nasirov UAH 100 million
"On average, about 400 cases. And now we have 620 employees and over 700 possible. Soon more will be assigned several detectives. That is actually almost formed, all units running, the case being investigated. Every day, investigations are conducted, this process is already gaining serious momentum, because we are constantly increasing the number of people constantly these people provide the internal communication and, accordingly, our resources are constantly increasing, and, accordingly, investigate constantly new. But again, we cite to the fact that the courts in these cases (sabotaged – ed.)", – he said.
As reported, the Chairman of the State fiscal service of Ukraine Roman Nasirov is suspected of abuse of office and embezzlement of public funds in the amount of over UAH 2 bn. The consequence considers that Nasirov, acting in the interests of the Deputy Onishchenko, under the "gas case" is groundless, provided the number of enterprises the possibility of tax liabilities in installments.
Also informed the court refused Nasirova to travel abroad and issuing biometric passports.
Comments
comments