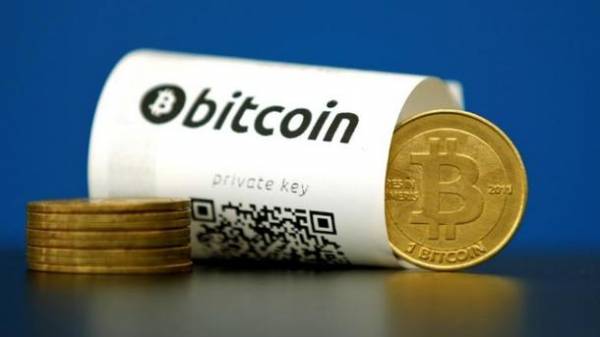 The cost of the most popular cryptocurrency Bitcoin and Ethereum has decreased significantly.
A few days ago the Bitcoin exchange rate reached 2 800 dollars, but now for one coin already costs 2 $ 490.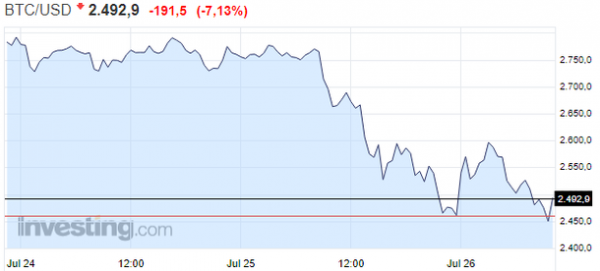 Read also: EU may impose restrictions on cash and cryptocurrency
Ethereum day before yesterday, cost about $ 227. Now the cryptocurrency is estimated at 194 dollars.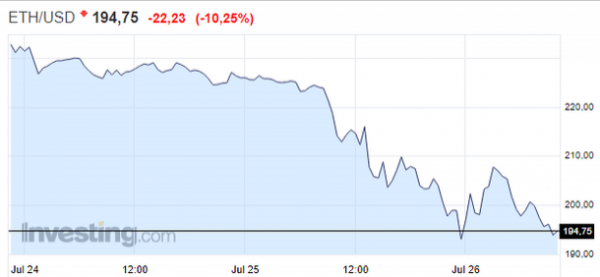 The specialists explained that Bitcoin is now experiencing a phase of heightened volatility due to a possible transition to the new software.
Comments
comments