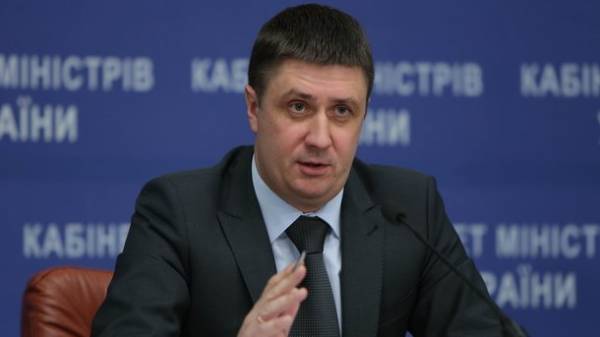 The statement of the leader of the militants of the so-called "DNR" Alexander Zakharchenko about the making of "the Ukraine" should be taken very seriously. This opinion was expressed by Vice Prime Minister Vyacheslav Kirilenko, reports "Delovaya Stolitsa" with reference to the press service of the policy.
Kirilenko noted that some Ukrainian experts with irony reacted to the statement about the creation of some "little".
Read also: From the beginning of the year in the Donbass killed 59 civilians – OSCE
In his opinion, Russia mouth of their mercenaries want to say that Minsk agreements and the Normandy does not recognize that their troops will further escalate the tension in Donbas and in the Crimea, and Ukraine for them, but there is "little Russia".
In addition, Kirilenko said, in December 1917 in Kharkov, the Russian Bolsheviks convened a Congress fake with fake delegates. And in January, 1918, began the real occupation of Ukraine by Russian troops Muraviev.
Recall that on 18 July the leader of the so-called "DNR" Alexander Zakharchenko said about the desire to create a "little Russia" instead of Ukraine.
In turn, the President of Ukraine Petro Poroshenko said that the leaders of the militants only broadcast messages received from the Kremlin, and recalled that their previous project "Novorossiya" in Eastern Ukraine failed.
Comments
comments