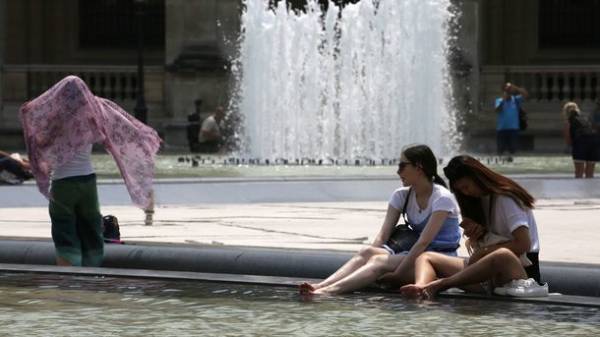 Tomorrow, July 24, in Ukraine is expected to warm weather, however the West country will pour the rains and thunderstorms, reports Ukrgidromettsentr.
So, in all the Western regions rain is expected tomorrow with the storm, but the weather will be hot. In the afternoon weather forecasters predict 27-30, sometimes up to 32 degrees during the night from 14 to 18 Celsius.
In other regions of the country precipitation not expected. In the Center and East of Ukraine day will be 27 to 30, sometimes up to 32 degrees, at night – 14-17.
See also: PHOTO. Summer Petersburg is covered with snow
In the Northern regions a couple of degrees below: day 25-27, 12-15 above zero.
Warmest traditionally in the South: a 31-33 day, at night 20-22. No precipitation.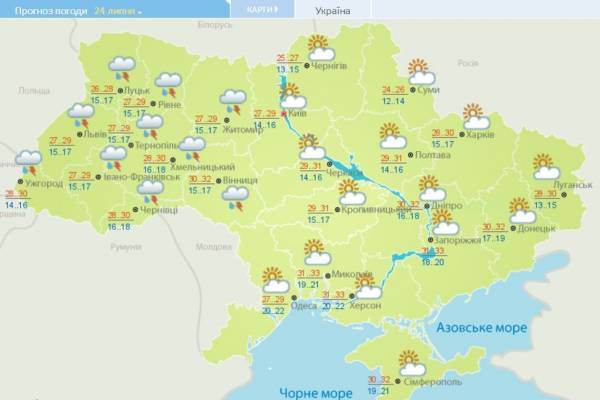 It should be noted that due to the hot weather and lack of precipitation in most parts of the country, meteorologists warn of a high degree of fire danger. Warnings apply to the Eastern and southern regions, as well as in Vinnytsia region.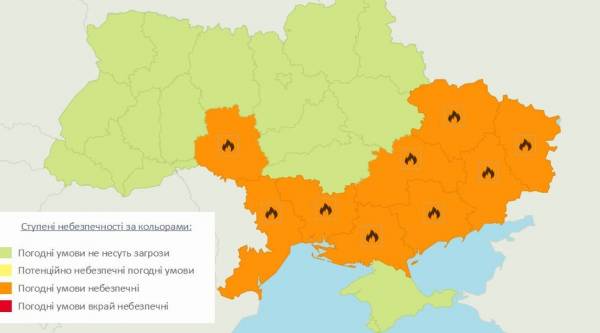 As reported, on July 21 in some areas of Moscow has passed the strongest downpour with thunderstorm and hail.
Comments
comments