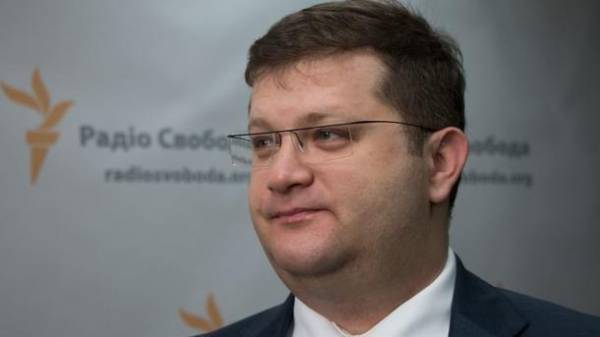 The intention of the U.S. to tighten sanctions against Russia may provoke an escalation of the conflict in the Donbass. This opinion was expressed in Facebook the people's Deputy from BPP, head of the Ukrainian delegation to PACE Vladimir Aryev.
In his opinion, the USA will Russian President Vladimir Putin no choice but to intensify their efforts in Ukraine.
"The Congress leaders have agreed on a new sanctions bill against Russia! Even though the administration's position trump who prefer to keep the ability to adjust the sanctions to implement its own diplomatic initiatives. Now the administration trump has two options. The first is to veto the law, the White House political disaster amid the ongoing accusations in the press about the communication environment of the US President to Moscow. The second to sign, depriving themselves of the flexibility, because the law does not allow the President to adjust the level of sanctions without the consent of the legislature. Actually, this confirms game of the Kremlin to "own" the West finally failed. Now we must prepare for an escalation of the military confrontation because the other arguments, Putin has not left", – Aryev wrote.
See also: the Kremlin said the bill on new US sanctions against Russia
He noted that the Russian security services aktiviziruyutsya in Ukraine in the fall.
"That is why the Russian lobby in the OSCE is now trying by all means to stick to observation mission in the Donbas loyal to the Kremlin people. For example, the number of Serbian observers increased from 1 to 8. Parallel to all attempt the maximum destabilization of Ukraine with Fsbshnyh canned, among whom are people from the series "never thought". Autumn will be difficult, therefore, now Ukraine needs unity as never before. Otherwise, it can be the weak link in the global confrontation, which imposes Putin", – said the politician.
As was reported yesterday, representatives of the Republican and Democratic parties in Congress have reached agreement on the bill on new sanctions against Russia.
Comments
comments