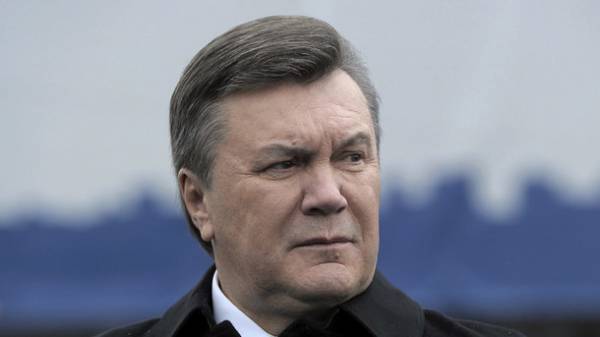 On the night of 30 November 2013, when in Kiev on independence PMON Berkut beat up the students, ex-President of Ukraine Viktor Yanukovych was out hunting together with the first head of state Leonid Kravchuk. This itself Kravchuk said in an interview, reports the edition "Gordon".
"The situation was complicated and we knew that on the Maidan are going to students. When finished hunting, we went to dinner, sang songs… what is it called when on TV singing?" – said Kravchuk.
The former President added: "Victor Fedorovich was always singing karaoke. He had a good voice … you Know, while on the Maidan there was no conflict. Just came from the students."
SEE ALSO
Yanukovych "stole" from Ukraine to offshore $ 1.5 billion – GPU
Kravchuk also said that all singing Yanukovych. According to Kravchuk, that evening to Yanukovych, someone came and asked him to come out.
"All sat, some who had voice or mood, singing along. Well that didn't last long. How long is dinner? To hours? This is the end of the hunt, had dinner, and went. Maybe someone was, I don't know. But the fact of his urgent return to Kiev – it was with me," – said Kravchuk.
We will remind, Yanukovych accused of committing treason, aiding the authorities of the Russian Federation, intentional acts committed for the purpose of modifying the boundaries of the territory and the state border of Ukraine in violation of the order established by the Constitution, waging aggressive war, crimes under part 1 article 111, part 5 article 27, part 3 of article 110, part 2 of article 437 of the Criminal code of Ukraine.
On 29 June the Board of Obolon district court has satisfied the petition of the prosecution to the special court proceedings in the case of Yanukovych.
Comments
comments