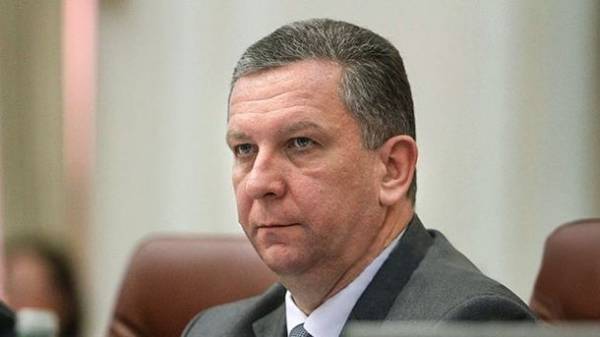 After a few years the average salary in Ukraine will increase to 11 thousand. This was stated by Minister of social policy Andrei Reva press service of the Ministry.
According to Reva, immediately after the adoption of the pension reform will begin debate on the introduction of the funded pillar of the pension system. Such was the task set by the President Petro Poroshenko.
"We objectively assess the economic situation, and I hope that the introduction of the second pillar of the pension system, it is possible to start in 2021. In 2021, equal retirement age for men and women. According to our forecasts, by that time, the average salary should grow to 11 thousand hryvnia. And under favorable conditions, perhaps, and more", – said the Minister.
See also: Lutsenko said, the rise in the salaries of prosecutors
In his opinion, the start of the implementation of the funded pillar will depend on how successful the country will be resolved the relevant problems, we are talking in particular about the pace of legalization of the economy.
"It is clear that after the growth of wages in Ukraine – and this is in the plans and calculations of the government will increase payments to the budget, after that you can enter a cumulative level. After all, high wages, these payments will not be as noticeable to people, and therefore, no reason to evade the payment of mandatory contributions," added Reva.
While the Ministry of social policy noted that in a solidary system transfers all the necessary funds committed by the employer, and in the cumulative – each person pays for himself with his salary.
Earlier, Reva also said that modernizing pensions will be delayed until 2021.
Comments
comments