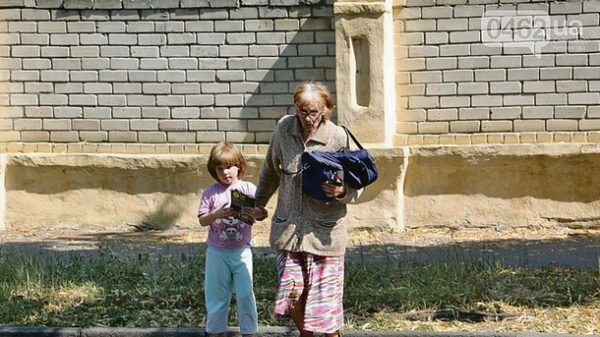 The woman gave birth to a baby girl at the age of 65 years with the help of artificial insemination, becoming the oldest mother in Ukraine. The money for the operation she collected a few years delay of retirement and the proceeds received on the market.
Valentina told the "Today", how he brings up his Anna-Maria.
ON HOLIDAY AND DAUGHTER. On the eve of my daughter's birthday we found 71-year-old Podverbnyj home. She is already planning how to celebrate the holiday. "We are going home tomorrow. I bought a chicken and cooked her daughter, she loves the meat, says Podverbnyj. — She's very smart, I want her to grow up, that I was not ashamed for her. She already dances and sings very well. Whether able to read and write? I will not say to not jinx all of her skills. As long as she married well".
Valentina is not against to arrange his personal life. "I would like to get married, but only for the good man, for a man who would love me and my daughter," says Podverbnyj. And adds that her daughter, like any other child, he likes to fool around: "we had it watched TV, but somehow it hit him, he pootletali details. In the end, I threw it away, and a new TV we do not need. Sometimes, of course, scolded her when she is naughty. It was, broke all the furniture, but once the furniture was new."
ABOUT THE DREAM. Dreaming woman on your garden. According to Valentina Grigorievna, since 2011 she helps a friend who lives abroad: "of Course, it's not easy, on the market is no longer trading. I would like to get a dacha to grow vegetables, Apple tree to plant for his daughter. Tried to stretch but was given land only near the cemetery, and to me such a place is not necessary. The fact that once I lost the baby, so look at the cemetery intolerable", — with tears tells Valentina.
ABOUT THE MEANING OF LIFE. "I realized that family and children extend life, in contrast to loneliness — says Podverbnyj. — Anyone who said that the child I need to pick up, so I will answer: well, in a bath! I have someone to live for, a baby to me — the meaning of life, I'm a daughter, ready to give his life. She loves me, and I her. I will never understand those people, whose life is well arranged. Thank God and doctors for the baby, I now look at her and Narada".
WITH OTHER PLAYS. Neighbors Podverbnyj on the porch told us that never saw that Anya was playing with other children: "Val believes that strangers will teach her daughter to drink and smoke. In General, communicates with her command tone. But, to his credit, really watching her health — I've never seen Anya a cold" — told us a neighbor Podverbnyj.
Comments
comments