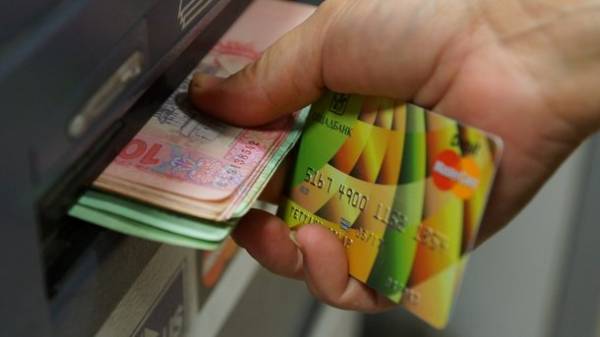 Plastic cards for many have become the subject of daily use, accidental loss or theft is stressful, such as losing one's money or documents. However, in the case of a map may not be so bad.
1. EFFICIENCY
Regardless of debit or credit card you have lost, the first thing to do is to block. Here to help nearest branch of your Bank's mobile app or Internet banking.
"The fastest way is to call the hotline of the Bank. We recommend you to save phone number in contacts mobile, not to spend time searching for which can be charged, — advise in a press-service of UKRSIBBANK BNP Paribas Group. — After a call and identification of its customer, a Bank employee will immediately block the payment card".
Lawyers emphasize that the caller is desirable to remember the employee of the Bank or call — in case of disputes regarding blocking and return the missing funds.
2. REISSUE
Then the holder of the missing card, there are two options: get the money that was on the card, the cashier of the Bank (need a passport) or ask to re-issue a new card instead of lost (this can be done without visiting a branch) — then after it is released available in the account funds can be removed with a new card. "When a new map is ready, the customer will receive an SMS from the Bank", — said the press service.
3. IF THERE IS NO MONEY
If the map was carried out the operations that the client does not confirm or recognize the need to promptly notify the Bank by writing an application. Each application is considered by the Bank's employees individually, and each is checked. The decision to refund is made, guided by the laws of Ukraine, regulations NBU, rules of international payment systems Visa Inc. and Mastercard Europe, explain the lawyers.
"Bank on each failure of the client of the operation conducts an internal investigation (study video from the ATM cameras, the location where was filmed the money, and more), after which the decision on compensation to the client. If it is proved that the operation was carried out by fraud, the damage is indemnified by the Bank in full. But if the information fell into scams due to client's fault, the Bank did not compensate, because when you release the card the customer signs the contract and agrees not to disclose confidential information", — said the head of security of transmission channels and payment cards "Ukrsotsbank" Irina solomenko.
Banks are advised to set the daily withdrawal limit/calculation: this will protect the client against loss of the entire amount available, even if the map still has possession of the attackers.
Comments
comments