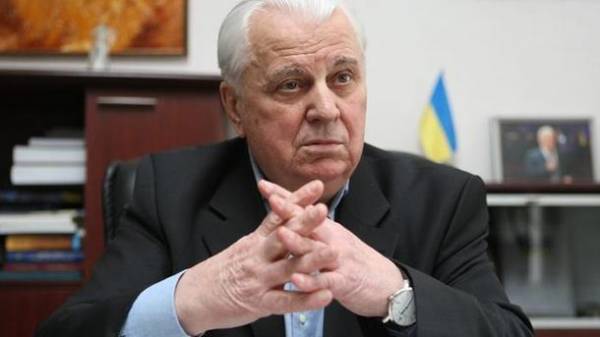 During the revolution of Dignity the government was not able to negotiate with the opposition on the cessation of confrontation on the Maidan, that led to the Russian takeover of Ukrainian territory. Told about it in interview to the magazine "Correspondent", the first President of Ukraine Leonid Kravchuk.
According to him, he tried to bring the parties to the conflict to the negotiating table, but they have not found the strength to agree.
"During the second Maidan, I was the moderator of the round table. I wanted to get the government and opposition. It's been three or four. One of them I managed to invite for interviews almost all the stakeholders. But straight talk did not work, since it ended with mutual accusations. Attempts to bring some kind of negotiations failed. If it failed, then Ukraine would have avoided the annexation of Crimea and the conflict in the East. Alas, the ambitions of those who were present, were higher than the possibility of reconciliation," – said Kravchuk.
See also: Nevzorov: Crimea and Donbas, Ukraine will receive back
The previous government believed that it has enough power to keep the situation in their hands, however, this led to the war, said the former President.
We will remind, recently in Russia, one of Russian TV channels recognized that occupied Crimea is the Ukrainian territory and the annexation does not Bode well for Russia, so it is necessary to return back to Ukraine.
Comments
comments