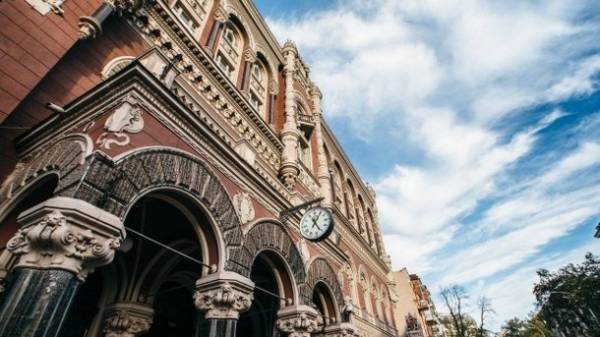 The national Bank of Ukraine (NBU) has ruled LLC "PricewaterhouseCoopers (audit)" (Kyiv, Ukrainian structure PwC) from the registry of audit firms eligible for auditing banks, reported on the website of the Central Bank.
The decision adopted by the Board of the Central Bank on Thursday at the request of the Committee of the national Bank for audit of banks.
See also: Privat and Oschadbank have become competitors.
The report noted that the basis for appropriate action was the confirmation of LLC "PricewaterhouseCoopers (audit)" false information about financial-economic activity of PJSC CB PrivatBank (Kiev), in particular, credit exposure and regulatory capital.
"Insights "PricewaterhouseCoopers (audit)" did not reflect the real risks of the work of PrivatBank, which was the reason for the recognition the financial institution is insolvent, its nationalization and substantial expenditures for the capitalization", – noted in the message.
The controller recalled that the NBU the right to exclude the company from the register of auditors of banks provided by the laws "On the National Bank of Ukraine" and "On banks and banking activities", and also specified in the legal acts of the NBU.
See also: Privat picked recruiters to search for a new head
In addition, the practice of distancing the regulator from the audit of banks consistent with international approach and is based on the 27th principle of the Basic principles of banking supervision of the Basel Committee.
NBU in the years 2015-16 for violations in the audit of banks have prohibited to conduct appropriate audits of nine companies. Including in August 2016, the NBU has forbidden, OOO "BDO" (Kyiv, Ukrainian structure BDO) to conduct audits of banks.
At the same time, the company continues to be recorded in the register of audit firms and audit firms of the Audit chamber of Ukraine. Accordingly, it has the right to continue to audit non-Bank institutions.
Meanwhile, PrivatBank became the second Bank of Ukraine to perform operations with the cash reserves of the National Bank of Ukraine (NBU) by the permission of the latter. About it reports a press-service of the national Bank. In addition, PrivatBank will provide regional banks with cash and receive the excess.
Comments
comments