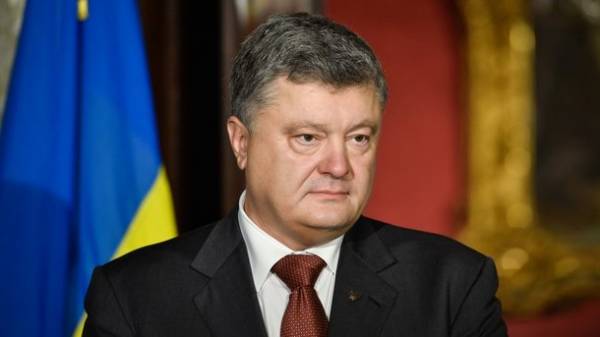 The President of Ukraine Petro Poroshenko explained his recent decision to ban access to managed from the Kremlin social networks. About this he wrote in a column for the publication Politico, the press service of the head of state.
"In favor of hybrid attacks Moscow recruited all possible effects, primarily the cyberspace. And those who dare to cut the tentacles, get a new wave of attacks. This is what happened in Ukraine recently, where we cut off the influence, suspended access you are administering from Russian social networks, and the answer from Moscow came a massive coordinated cyber attack, supported by information propaganda. To protect the agents of the Kremlin in the face of "Vkontakte" or "Classmates" have become information troops of Russia, with which we are knowledgeable and in Paris, and in Berlin and overseas," – said Petro Poroshenko.
We will remind, President of Ukraine Petro Poroshenko enacted the decision of the Council of national security and defense, which involves a ban on Russian Internet sites and services, including "Mail.ru" (www.mail.ru), social networks "Vkontakte" (www.vk.com) and "Classmates" (www.ok.ru), as well as a number of the services portal of the Russian yandex.ru and other Russian resources.
In turn, the interior Ministry of Ukraine expressed his understanding that in a short time to implement the decision of Council of national security and defense of Ukraine of blocking Russian sites is not possible, however, expect that the providers will to work hard.
Also learn, how to bypass the blocking of "Vkontakte" and "Classmates".
Comments
comments