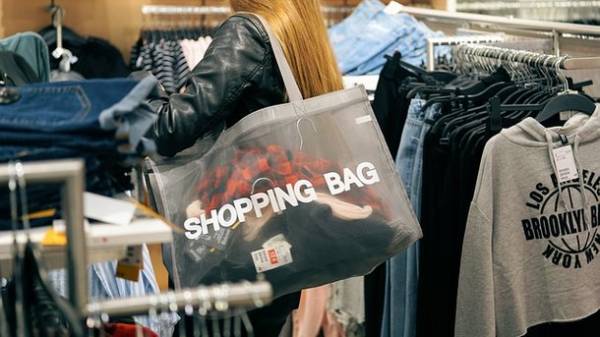 Update your wardrobe according to the new trends want regularly. But not everyone has that opportunity.
How to save money on buying clothes, knows AdMe.ru and calls 9 effective tricks that allow you to dress stylishly and not spend on buying fashionable apparel and accessories the entire salary.
1. Before you go for new things, look again in the closet
Review the contents of your wardrobe to not buy the same styles and colors. Also pay attention to things that have nothing to wear. For example, skirts that aren't "top" or dresses that do not have suitable footwear and accessories.
The audit of the wardrobe it is better to make a shopping list and go to the store — this will keep you from excessive and unnecessary expenses.
2. Use the promo code on your first purchase
Most online stores offer a discount of 10-15% to everyone who signed up for their newsletter and makes a purchase for the first time. On the one hand, the discount is small, but the savings in the case of an expensive purchase can be substantial. The promo code when such promotions send by mail.
3. Time major purchases to travel abroad
Such things as leather jacket, a designer bag, fur clothing or accessories can cost a lot less if you buy them abroad, not at home. It is possible to recover some of the money by using Tax Free. Find out information on minimum purchase amount, which is Tax Free in each country on the corresponding website.
And don't forget during payment to ask the seller to issue a receipt for VAT refund. To fill it will be necessary passport data (take this document with you).
4. Look in the Duty Free shops in airports
In the Duty Free goods are not taxed, so are cheaper. Especially advantageous in the duty-free shops to buy clothes, perfumes, accessories, jewelry, watches, sunglasses and leather goods. And it is often latest innovations from the world of fashion, with famous brands the prices are quite reasonable.
See also: How to be happy once and for all: TOP 8 tips neuroscientist
It is important to understand what to buy in Duty Free can only things expensive and prestigious brands and is unlikely to rely on cheaper brands.
5. Use bonus system
The system of bonuses on the loyalty card are at many stores. Moreover, the bonuses do not have to save, buying in store. They are often presented, for example, on the day of birth. So you can grab a discount of up to 30% in some stores.
6. Use online services for price comparisons in online stores
If you go to a search engine for the shops of fashionable clothes and drive in the search bar the exact name of the desired garment, you can be sure that the same skirt, dress or shoes in different online stores have different prices.
7. Subscribe to the accounts of your favorite brands in Siesta
The official pages of brands in Instagram and Facebook often give promotional codes for additional discounts and the latest information about sales.
8. Participate in joint purchases
Buying clothes in retail stores, we overpay for advertising, maintenance, rent, etc. is a Huge chain of intermediaries significantly increases the cost of the product.
The joint purchase is the acquisition of goods by a group of people at a reduced price. People come together in a group and purchase goods at wholesale price. This is a great opportunity to save on clothes. Find websites of joint purchases, convenient for you, in the vast expanses of the Internet and social networks.
9. Pay attention to the affiliate promotional codes from popular bloggers in social networks
When ordering clothing and cosmetics from different sites you can use affiliate promotional codes to get discounts that host popular bloggers on their pages in social networks.
Comments
comments