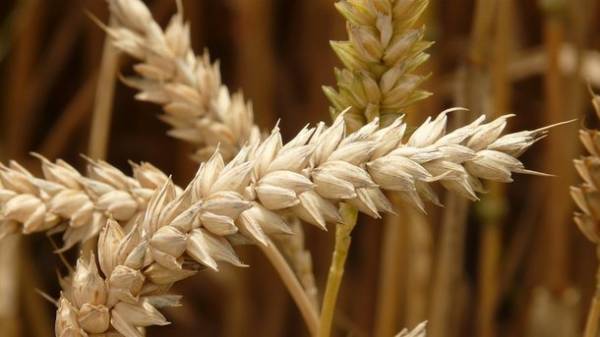 Summer drought, which is observed in Kyiv, Cherkasy, Poltava and Kirovohrad regions, will lead to a significant reduction in grain yield. This was announced at a press conference the head of the Department of agrometeorology of the Ukrainian hydrometeorological center Tatyana Adamenko.
"The center of drought this year is in the Kiev region. On the territory of Kyiv region has dropped the least amount of precipitation over the past 60 years… Also suffer Cherkasy, Poltava, Kirovograd region", – she said.
According to Adamenko, the drought in Ukraine was recorded in April, when the early cereals (wheat and barley) began to feel the shortage of moisture in the soil. Now the drought has an impact on future yield of late crops, such as corn and sunflower.
See also: Groisman explained that give Ukraine new trade quotas EU
At the same brigade said that in the Western regions of Ukraine the threat of drought and no steady-state temperature regime contributes to the normal development of plants.
Expert of agrarian markets of the Association "Ukrainian club of agrarian business" Peter Lahai, was also present at the press conference, added that, according to expert forecasts, the yield of grain in Ukraine this year will be 15-20% lower compared to last year.
So, according to him, the yield of winter and spring wheat has decreased by 18-20% compared with the year 2016, winter barley – 5%, spring barley – by 19%, peas 25%.
We will remind, Council of the European Union (EU) adopted the decision to provide Ukraine with additional trade preferences.
In particular, established the following annual quotas:
for honey – 2,5 thousand tons;
processed tomatoes – 3 thousand tons;
wheat – 65 thousand tons;
corn – 625 thousand tons;
barley – 325 thousand tons.
In Ukraine expect additional trade preferences may come into force in the autumn. According to the Ministry of agrarian policy and food, the economic effect of the adoption by the European Parliament decision to increase the annual quota for duty-free import of Ukrainian agricultural products to EU will be about 196,95 million dollars.
Comments
comments