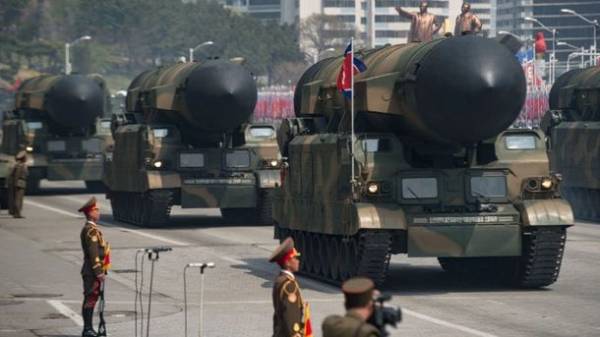 North Korea tried to hold on Sunday, another missile test, but the launch was unsuccessful, reports UNN citing Yonhap.
"North Korea tried to hold this morning start indefinite missiles in the County, yuktae-Dong province of hamkyung province, however, the attempt was unsuccessful", – quotes Agency the statement of the joint chiefs of staff of the armed forces of South Korea.
As reported, on parade in the DPRK demonstrated a ballistic missile. On the eve in the DPRK, urged foreign journalists to prepare for the "big and important event".
We will remind, in Pyongyang, April 15, held a parade dedicated to the 105th anniversary since the birth of Cyrus Il sung, the founder of the state, the grandfather of the current leader, Kim Jong-UN. This day in North Korea is called the Day of the Sun and is considered the main state holiday.
Comments
comments