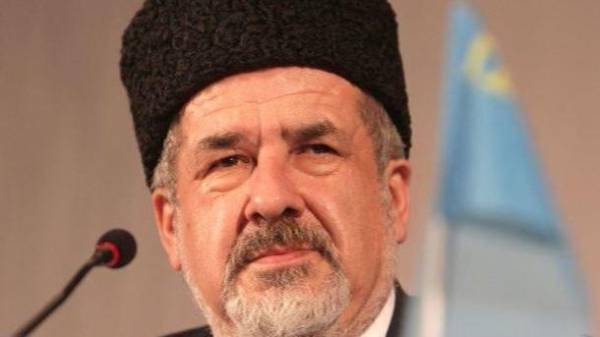 The head of the Mejlis of the Crimean Tatar people Refat Chubarov said that Ukraine a lot has been achieved in the international arena, so the world never forgets the crimes of Russia, but there were many omissions. He said this in comments to "channel 24".
According to him, Kiev has been working to ensure that the international community has recognized the Russian aggression in Crimea.
"In particular, for example, the European Parliament passed a clear statement to Russia demanding the return of Crimea to Ukraine, repressions, etc., – said Chubarov.
Recall, 1on 6 March, the European Parliament adopted a resolution against the Ukrainian prisoners in Russia and the situation in the occupied Crimea. The West condemns Russia's actions on the Peninsula.
However, with regard to domestic policy, then the politician does not see a lapse, as it failed to mobilize many aspects of the country for the return of the Peninsula and part of the Donbass.
"If you cannot directly help someone, then at least be honest need to communicate with him and try to solve those needs, which do not require, say, a lot of expenses. We are talking about communication with the mainland Ukraine, moving from the occupied territories to the mainland," — said Chubarov.
Crimea was illegally annexed by Russia in March 2014 after the "referendum" is not recognized neither Ukraine nor the world community. Including the "Crimean referendum" does not recognize and the United Nations.
The Verkhovna Rada of Ukraine officially declared on 20 February 2014, the beginning of the temporary occupation of Crimea and Sevastopol by Russia. October 7, 2015 President of Ukraine Petro Poroshenko signed the law. International organizations have recognized the occupation and annexation of Crimea as illegal and have condemned Russia's actions. Western countries have imposed a series of economic sanctions.
After establishing control over Crimea by the Russian occupation authorities on the Peninsula has worsened the situation with human rights, have concluded that not only the Ukrainian ombudsmen, but also international organizations, including PACE.
In turn the international criminal court (the Hague Tribunal) has ruled that Russia's actions during the occupation of Crimea is regarded as a military conflict against Ukraine. In the Hague say that the international conflict can be investigated according to the norms of the Rome Statute.
Comments
comments