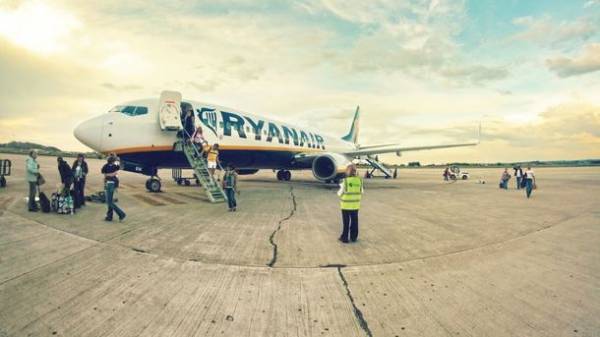 Construction of infrastructure for the entry of Ryanair in the airport "Gostomel" would cost $ 220 million. These figures were announced aviation experts, writes "Apostrophe".
The head of the Ministry of Infrastructure Vladimir Omelian noted that to turn "Hostomel '" to the airport for lowcost you can, however this will require significant investment. We are talking in particular about the suitable repair of airport roads and terminal construction. According to the Minister, that could take "at least a year, but really – two".
Experts note that the preparation of "the City" to work in an international airport will require significant investment. In particular, it will be necessary to build a terminal, to install navigation equipment, as well as to prepare the road so that they have coped with increased traffic.
According to aviation expert Vyacheslav Konovalov, construction of the terminal in "Gostomel" may be about 10 million dollars. Konovalov also drew attention to the congestion of the airport road. The entry in the "Hostomel '" Ryanair will require the construction of a new highway to the airport that will cost tens of millions, he said.
Former Deputy Minister of infrastructure Oleksandr Kava estimate the costs for the project at $ 20 million. The construction of the airport road, he said, will cost another $ 100 million.
See also: Ryanair has agreed to resume talks with Ukraine – Omeljan
The experts draw attention to the problems associated with the operation of the airport as a flight-test base of Antonov company. In the event of an emergency landing of the aircraft at the release of the band might take several hours, which is unacceptable for low-cost airline.
According to Vyacheslav Konovalov, a solution to the problem in this case could be the construction of "Gostomel" more runway, but it will need to allocate another $ 100 million.
We will remind, earlier Prime Minister of Ukraine Volodymyr Groysman suggested that not agreeing with "Zhulyany" and "Borispol" Ryanair can fly from the City. While managing the airport Antonov has expressed interest in servicing low-cost airlines.
Comments
comments