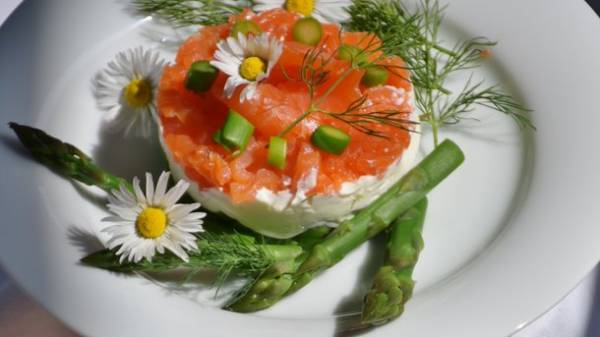 The health of diabetics is in direct proportion to the level of blood sugar. Certainly, this depends on the health of the pancreas. But a strong influence on the sugar level and provides food, in the digestion involving diseased organ. Because diabetic menu — home rock that held the health of patients. About the five main rules that will help to make the menu, we told Boris Skachko, an independent nutritionist, phytotherapist.
1. ON LEAN TISSUE
Cabbage (cabbage, cauliflower, marine), herbs (dill, parsley, cilantro), zucchini, eggplant, spinach, cucumbers, mushrooms, green beans, onions (green onions), tomatoes, tomato juice — all these foods contain minimal amount of carbohydrates that are good for diabetics. However, they contribute to proper digest the food, and spices, and therefore prevent the replenishment of the fat stores in the cells, that is, obesity is a "side effect", which affects many diabetics.
2. EAT FRACTIONAL AND NOT "TO SPOIL"
The more you have, the more stable the level of blood sugar. This contributes to the moderation in food. That is hungry you don't have to be (otherwise the sugar will fall sharply), but also to eat "from the belly" is also impossible (otherwise a sharp jump in sugar levels you provided). Such insulin "roller coaster" only aggravate the condition of diabetes.
3. DON'T BE AFRAID OF NUTS AND OILY FISH
The carbs in these products is a negligible quantity. But the content of polyunsaturated fatty acids they are the Champions. And because of this, these products have three advantages.
First: nuts and seeds (raw!) and fish (herring, saury, mackerel, halibut, carp) maintain cholesterol at optimum levels. But his rise is fraught with violations in the cardiovascular system.
Second: they well satisfy hunger, which is increased when reducing carbohydrates in the diet, and provide energy, but without raising blood sugar levels.
Third: do not lead to weight gain.
4. ELIMINATE POTATOES AND BREAD
Potatoes, cereals (any cereals) and their derivatives (breads, including whole grain), fruit (except apples and citrus) is a carbohydrate bomb. And carbohydrates dramatically raise blood sugar levels. Also avoid honey and any products from the store marked "diabetic" if they are "relatives" sugar: extrasa, glucose, fructose, lactose, xylose, xylitol, corn syrup, maple syrup, malt, maltodextrin.
5. NO MILK
Milk, even mixed with other food increases the blood sugar level — it helps it contained lactose. But you can use milk derivatives such as cheese, yogurt, yogurt and cheese are lactose by bacteria and enzymes cleaved.
Comments
comments