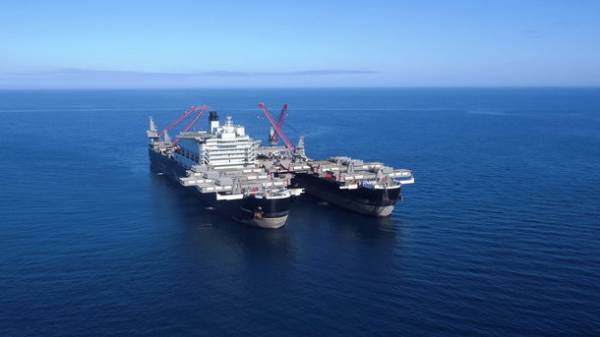 Russian "Gazprom" has started construction of the second branch of the gas pipeline "Turkish stream" on the bottom of the Black sea. About it write the Russian "Vedomosti" with reference to one of the counterparties of the contractor and Federal officials.
It is noted that the bottom of the Black sea already laid about 20 – 25 km of pipe. Work is performed by ship-pipelayer Audacia Swiss company Allseas, which won the tender "Gazprom" for laying pipe under water.
Officially "Gazprom" reported about the construction of the underwater part only of the first line of Turkish stream. A shallow strip of land was engaged in the same pipelay Audacia. About when to start laying of the second line of the pipeline, "Gazprom" has not yet been reported.
Read also: Ukraine may lose role of transit country for Russian gas after 2019
To speed up the construction of "Turkish stream" "Gazprom" makes a high probability of new sanctions by U.S. authorities, suggests the Director of the energy center business school SKOLKOVO Tatiana Mitrova. The bill is referred to separately export pipelines. Possibly, "Gazprom" tries to use the time available and build as much as possible, she says.
According to Microway, Gazprom is forced to choose the lesser of two evils. On the one hand, the risk of incomplete utilization of the second line, and obviously difficult negotiations with Turkey and Europe. On the other – the risk of nothing to build in the case of the adoption of us sanctions. "After all, the technology for deepwater pipelaying necessary for the construction of "Turkish stream," we (Russia – Ed.) simply do not have," she sums up.
We will remind, on may 8, Russia began to build the "Turkish stream". Back in the fall of 2016 Russia and Turkey signed an agreement on the construction of "Turkish stream." It is planned that the pipeline will pass 660 kilometers in the old corridor of South stream and 250 kilometers-within a new corridor towards the European part of Turkey. It is assumed that the supply of gas through the first pipeline will be entirely designed for the Turkish market.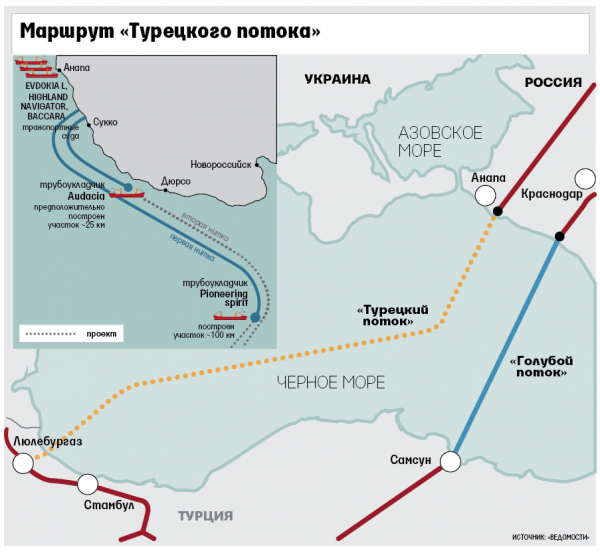 However, Russia also plans the construction of a second pipeline "Nord stream" in connection with "Gazprom" promises six times to reduce gas transit through Ukraine.
Comments
comments