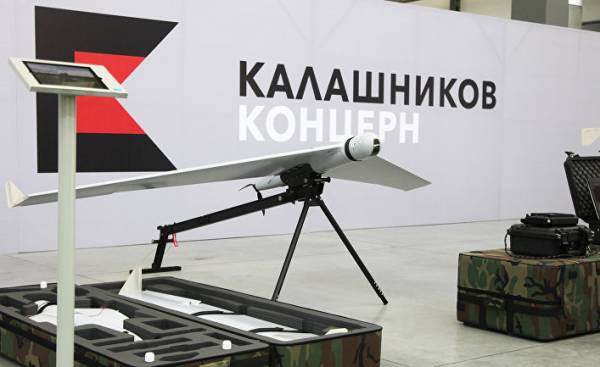 The state Corporation rostec intends to increase to 50% the share of civil production in its activities until 2025. Currently it combines two-thirds of the Russian defense industry.
Huge defense Corporation rostec intends to accelerate the shift to the civilian sector. The holding was formed in 2007 by the Kremlin to combine the post-Soviet military-industrial complex, and since the beginning of the Ukrainian crisis in 2014, is under the influence of Western sanctions: the United States and the European Union imposed with respect to its General Director Sergei Chemezov, which is part of the entourage of Vladimir Putin.
"Of course sanctions hurt us and prevented to work normally. However, they gave us a new impetus for the intensification of the industrial system and the search for new partners", — says Vasily Brovko, the young Director, who is Sergey Chemezov has entrusted the coordination of the officially declared six months ago, a new priority for the company: expanding civil main activities and the reduction in the share of military production revenues from the current 75% to 50% by 2025. "This is a very ambitious plan, admits Vasily Brovko. — This means annual increase of our revenues in rubles by 17%. And doubling the share of the civil sector in our activities." Rostec owns 700 plants across the country with 900 thousands of employees. The Corporation accounts for two-thirds of the entire Russian defense industry with a turnover of 1,266 trillion rubles in 2016.
Diversification Of "Kalashnikov"
Turning to the civil sector is not truly new solution. One of the most famous companies in the holding, concern "Kalashnikov", has engaged in the development of other brands, including in the field of sporting and hunting weapons, as well as clothing, knives and various accessories. In 2013 the state lost 49% of its capital to private investors, and currently intends to reduce its stake to 25%.
In "Helicopters of Russia", in turn, develop the new passenger projects like the Ka-62 helicopter with an engine from Safran. After a failed IPO in 2011, the company intends to cede a quarter of the capital of the Russian direct investment Fund, which is a partner of the Arab funds. The Corporation also owns a third of the Alliance with Renault-Nissan, which owns "AVTOVAZ".
To accelerate the shift to the civil sector, rostec has created a new company "Conversion" together with Vnesheconombank, which itself is under sanctions. Priority are the transfer of technology. "Our computer experts are among the best in the world! We can export our know-how," — said Yegor Ivanov, Director of the new subsidiary "Rosinformugol" that is aimed at the field of "smart cities", from the signs on the streets to control the city traffic. Another new market for the Corporation.
Comments
comments