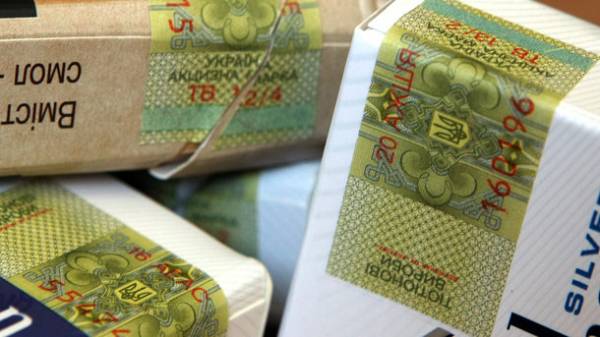 The Cabinet of Ministers proposes the Verkhovna Rada to increase the excise tax on cigarettes, beer and alcohol. This is reported by "Ukrainian news".
So, the government has proposed to increase the excise tax on cigarettes from 445,56 to 495,46 UAH per thousand pieces, on beer – from 2.78 to 3.09 UAH/liter on ethyl alcohol with 126,96 to 141,18 UAH per 1 liter of 100% alcohol.
In addition, raw tobacco and waste tobacco substitutes, homogenized tobacco, tobacco extracts and essences excise is planned to increase from 559,78 to 622,48 UAH/kg, and for cigars and cigarillos. The minimum excise tax liability of payment of excise tax on tobacco products for cigarettes with filter and without will be enhanced with 596,05 to 662,81 UAH per 1 thousand pieces.
See also: Southerner told me what was happening with the excise tax on alcohol
Thus, the excise tax on wine remains unchanged (0.01 UAH). Ad valorem rate on tobacco products remains at 12%.
Earlier, the Ministry of Finance has provided the indexation of excises for inflation. Cabinet asks Rada to introduce an automated system to control the circulation of excisable goods excise invoices and electronic transfer of alcohol, alcoholic beverages, tobacco products, and also undo for manufacturers and importers a fee for a tax stamp.
Comments
comments