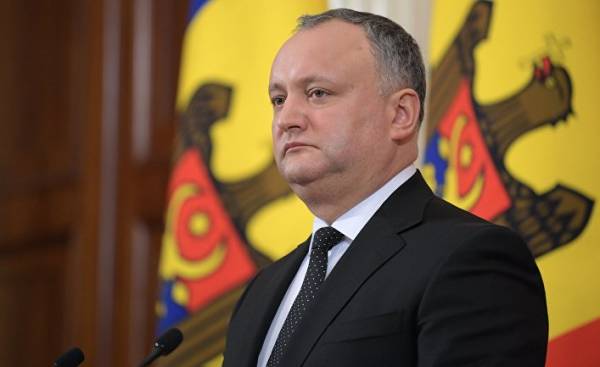 The President of Moldova Igor Dodon said that Moldova will not be anti-Russian, but can be anti-Western, and announced that the President opposes the country's entry into NATO. He told about it in interview to transfer "the Main air", aired on the TV channel "Belarus 1".
"I am categorically against Moldova considered even the possibility of joining NATO. This is a war for Moldova, — he stated. — Anti-Russian, we will definitely not, anti-Western — you know, some items will".
According to Dodon, Moldova with the European Union, there are serious disagreements, particularly on the issue of sexual minorities. "They insist on these gay parades, gay marches… It will not work. We Orthodox, in our Republic, 98 percent (of the population) Orthodox, it is one of the highest levels of Orthodoxy from all countries," he stated.
"If someone will try to use Moldova as cannon fodder against Russia, referring to NATO's objectives, and we see what they want to achieve in this region, you can see what you have accomplished, unfortunately, some Western forces in the Ukraine… We have such scenarios are not necessary", — said the President of Moldova.
Comments
comments