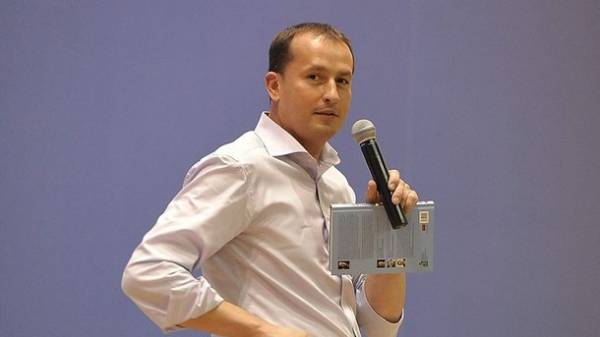 The press services of the ministries and bodies of Central and local authorities every week agreed to Cabinet-level integrated plan. Preparation of a communication plan and moderation of its implementation in the Department of information and public communication of the Cabinet. All this is necessary in order to efficiently and openly to inform the public about government reforms, says the Director of the Department and press Secretary of Prime Minister Dmitry Stolyarchuk.
"We convinced the government that communication is not only a service but also a managerial function, and it must be taken into account when making socially important decisions. Then at session of the government began to invite and press secretaries that helped even more effectively to coordinate agencies and to clarify the reform," said Stolyarchuk.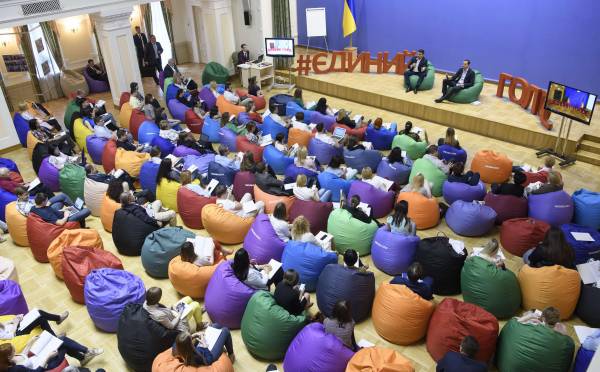 All-Ukrainian forum "#Unified voice" with the participation of Volodymyr Groysman
The so-called strategy of "one voice" earned in the fall of 2016 with the support of the Prime Minister of Ukraine. Its essence – uniform format, style and content of the message used in communication. If earlier the press service of each Agency worked by itself, now they all present a United front.
According to Dmitry Stolyarchuka, the most efficient strategy worked during the information campaign on the introduction of a single price for gas and the calculation of subsidies ("Government cares about you"), about raising the minimum wage and pensions ("higher wages" and "higher pensions", respectively), a campaign to support the development and adoption of the state budget for 2017 ("Honest budget 2017").
"This year we jointly spent about a thousand events with the participation of senior government officials, Ministers and heads of departments. Prepares a variety of information products, infographics, presentations and videos – which is actively distributed through all possible information channels, including social media. After all it is clear: one should not expect from the society of some reactions, even more approvingly on events and messages that people don't know or understand them. We chose the dialogue and move this way", – says the Director of the Department of information and communication.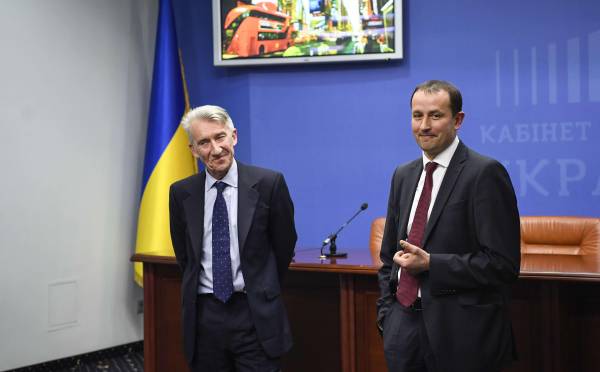 The head of the GREAT Britain campaign Conrad bird and Dmitry Stolyarchuk at the meeting, "one voice"
In addition, in the framework of the "Unified voice" for the press-secretaries of the departments conduct training Western experts of the office of government communications of the UK, European Union, Canada, experts from international organizations, journalists and famous activists. Used and the format of the "internal school" with the presentation of the most successful implemented cases and the involvement of national experts from non-governmental organizations, corporate sector and expert environment.
"Towards the autumn we plan to create a format for teaching professionals who would like to work in the press services of public authorities. The best will be able to do an internship in the communications departments of the government," says Dmitry Stolyarchuk.
Comments
comments