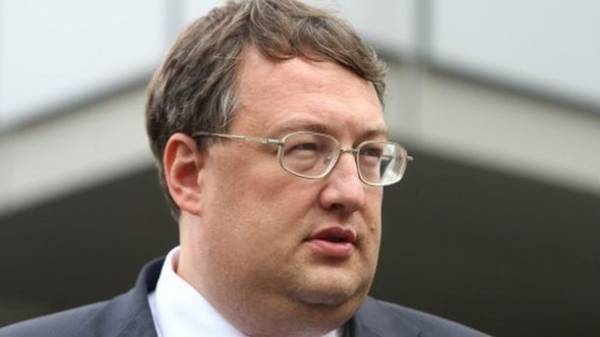 If the new sanctions against Russia will be introduced, the President of the United States Donald trump will not be able to cancel them yourself, and they will further tighten the vise of pressure on Russian President Vladimir Putin. About it I wrote in Facebook the people's Deputy Anton Gerashchenko.
He noted that the important point is the fact that the new sanctions are presented in the form of law, not the decision of the President of the United States, as it was under Obama that trump could cancel his decree.
"Judging by the almost unanimous decision of the Senate, the law on additional sanctions against Russia has an excellent chance of being passed by the House of representatives. And Donald trump would not dare to veto, because then the suspicion about the attempts of collusion with Putin is confirmed" – wrote Gerashchenko.
Also, the MP is sure that the decision of the US Senate, would tie the hands of anyone who wants to negotiate with Russia about the surrender of Ukraine's interests.
"This decision will further tighten the grip pressure of the civilized world around the aggressive intentions of Vladimir Putin to pursue a hybrid war against the peoples of Ukraine, Syria and all over the world and would tie the hands of all those who want to negotiate separately with Russia about the surrender of the interests of Ukraine and other countries suffering from the Imperial ambitions of Putin. In fact, today given up on trying to lift sanctions against Russia, imposed after the attack on us as well dreamed of in Moscow", – said Gerashchenko.
A new package of sanctions against Russia will concern restrictions on the supply of modern technologies in the sector of energy, industry, shipbuilding, railway transport, the tightening of sanctions in the banking sector.
As it became known, yesterday the US Senate overwhelmingly approved a bill to expand sanctions against Russia. The document suggested a reduction of the maximum term of market financing of Russian banks and 14 days, and companies in the oil and gas sector – up to 30 days.
Comments
comments