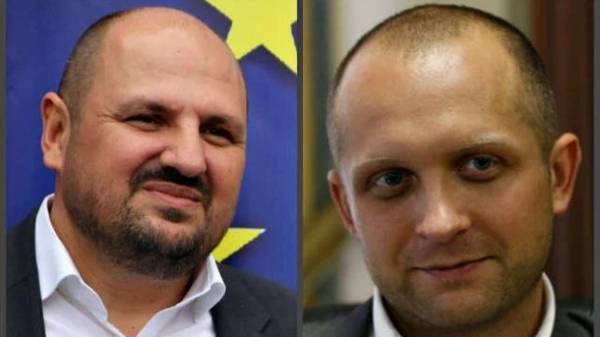 Specialized anti-corruption Prosecutor will appeal in Solomenskiy district court of the capital on election for MPs Borislav Rosenblatt and Maxim Polyakov of the measures of restraint in the form of a pledge and the obligation to hand over the passport.
This was announced by the head of SAP Nazar Golodnitsky, reports UKRINFORM.
"Most likely, will apply for bail and the surrender of passports," he said.
In addition, prosecutors will ask the court to order Rosenblat and Polyakov to wear bracelets to monitor their movements, said the head of SAP.
At the same time Holodnitsky denied widespread media information about the intention of SAP to petition in court about election to Rosenblatt and the Polyakov measure in the form of arrest. He noted that Parliament has not given consent for their arrest.
See also: Rosenblatt explained his expulsion from the BPP
The press service of the SAP reported that the court session on election of preventive measures for the people's deputies will take place during July 17-21 in Solomenskiy district court of Kiev. Now is the time for trial has not yet been determined.
As reported, July 11, deprived BP Rosenblatt and Polyakov intact, but not allowed to detain and arrest. July 13, Rosenblatt and Polyakov gave suspicion.
Poles and Rosenblatt are involved in the illegal mining of amber.
Comments
comments