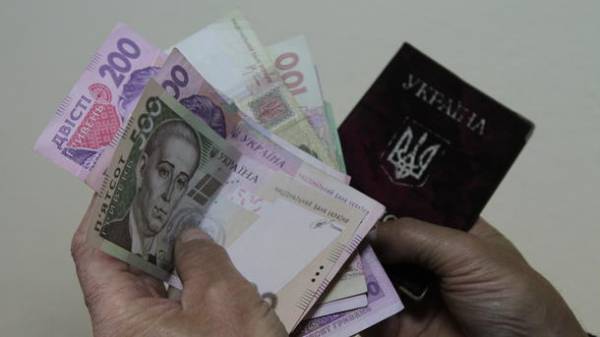 Modernization of pensions in Ukraine to be completed by 2021. This was stated by Minister of social policy Andrei Reva, the press service of the Ministry.
"We can't in one step to overcome the 11 dimensions of the average wage on which pensions were calculated. The first step will involve 5.6 million pensioners – those who pensions were paid from 2008 to 2014. In 2019 the pension will be modernized to those who went on a holiday in 2015 and 2016, by level of 2018. And so on," explained Reva.
Read also: Poroshenko promised to increase pensions in autumn
As the Minister said, in 2021 will start the indexing process of increasing pensions in line with increasing inflation and the growth rate of average wages. According to Reva, this will avoid returning the gap between the size of payments to new pensioners and those who will retire a year early.
"Today, these gaps in pensions reach three or more times", – said the Minister.
We will remind, on July 13 , the Verkhovna Rada adopted in first reading the government bill No. 6614, which gives the start of the pension reform.
As you know, the government's draft pension reform does not directly increase the retirement age, but introduces requirements for the insurance period. The reform also cancels the appointment of civil servants pension for years of service and enters a single formula for calculating pensions, which binds it to the volume of contributions to the Pension Fund for life. In the framework of the pension reform is planned from 1 October this year to increase pensions, and to abolish the taxation of pensions to working pensioners.
Comments
comments