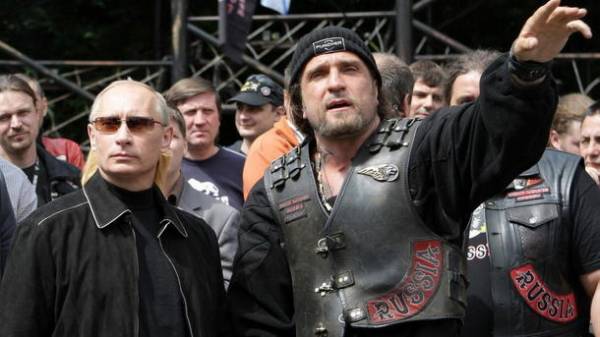 In Moscow, the motorcycle club "Night wolves" holding a rally in support of Russian militants occupying part of Donetsk and Lugansk regions.
As UNIAN correspondent, about 50 people in leather jackets with the words "Night wolves", was released in Hyde Park (a designated area for rallies) in Sokolniki.
The protesters are holding flags of Russia and armed groups "DNR" and "LNR".
In addition, the participants of the action hold posters with inscriptions: "Wake up Ukraine", "the Gang of Poroshenko on trial", "Coercion of Ukraine to the world", "Stop genocide of the Donbass".
The organizers said similar events held in other cities of the Russian Federation and in Europe.
The motorcycle club "Night wolves" known active public support for actions of the Russian authorities.
Comments
comments