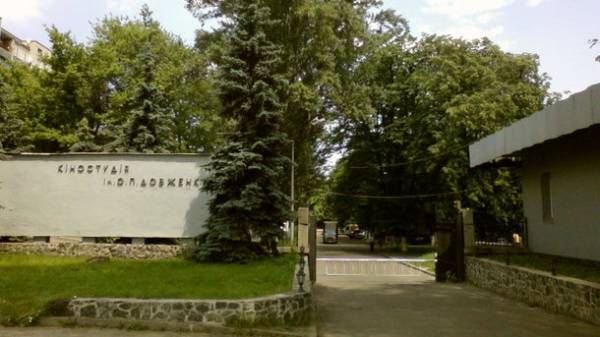 The intention of the state on the sale of the Studio to them. Dovzhenko are long term.
This was stated by the Ministry of economic development and trade (MEDT). So, the first Deputy Minister Maxim Nefedov noted that the state in the long term to get rid of all non-strategic assets, writes "Ukrainian truth".
Nefedov noted that the privatization of the Dovzhenko film Studio needs to change the law, because the Studio has a national status. That is, in the near future, it cannot be put up for privatization. However, this does not mean that the government will refuse from the privatization of the Studio.
In MERT added that Dovzhenko film Studio included in the strategic document: "It's kind of a vision, how will we in the long run to handle state enterprises", – said the Ministry.
"The basis for "triage" was based on the idea that there are features that should carry the state, and there are features that are unusual for him, particularly the contents and managing circuses or other cultural institutions, with the exception of certain iconic objects," – said the Ministry.
We will remind, before mass media reported that the list of state property objects subject to privatization for 2017-2020 years, included a number of Ukrainian state circuses and film studios, in particular – the national circus of Ukraine and the national film Studio them. Alexander Dovzhenko. The Ministry of culture stated that no plans in the near future to submit proposals for the privatization of the state circus and kinopremery, and Dovzhenko film Studio can not be privatized at all, because it has national status.
Comments
comments