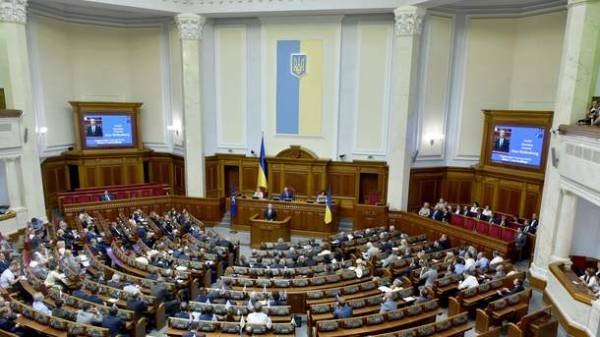 The education law in the second reading could be taken yesterday evening, if the MPs agreed to extend the evening plenary session. Comments about this "Today" said the MP from NF Vitali korchyk.
"Yesterday spent a lot of time on empty talk and disassembly. We could much more efficiently use this time, and our faction has repeatedly stated that we are ready to sit until we've made health and educational reforms. Some members reproached, they say, is not distributed to the amendment. I know, I'm the author of the amendment on education reform, gave everything and all amendments could work. But, unfortunately, we saw that yesterday in the Parliament. There are political forces that work, and there are those who probably already preparing for the elections and just PR on everything" – said the MP from NF.
According to him, educational reform was the consensus. "I had one edit, which I had to put on the confirmation. But I refused, to save time" – summed up the MP.
Member of the Verkhovna Rada Committee on education, individual Irina, Konstankevych in an interview with "Today" said that, unlike health care reform, a bill on education reform was more prepared. "The first stage of work began 3 years ago. Between the first and second reading has been sustained, the procedure in 9 months. And more than 1 thousand edits were worked out in Committee with the expert group. Therefore, the hall was made ready document. Probably some changes would be put for confirmation. Obviously, there were some destructive forces, which the act sought to undermine with a particular political goal. Now decided that the bill will be considered in the first week of September," – said Irina Konstankevych.
The MP said that the Ministry insists on the adoption of the education bill in 2017 to 2018 in the budget year was allocated for training programs, textbooks, retraining teachers, etc. "that is, to the preparatory process started with financing. If the bill is passed in September, the Ministry still has time to budget-2018 the necessary resources for reform. Major changes will begin September 1, 2018 and will affect only elementary schools. The law provides for phased changes: secondary school, they will relate later, and the profile – only in 2020," summed up the MP.
Yesterday deputies have refused to extend the work of the Verkhovna Rada until 22:00, to consider the medical and educational reform.
Comments
comments