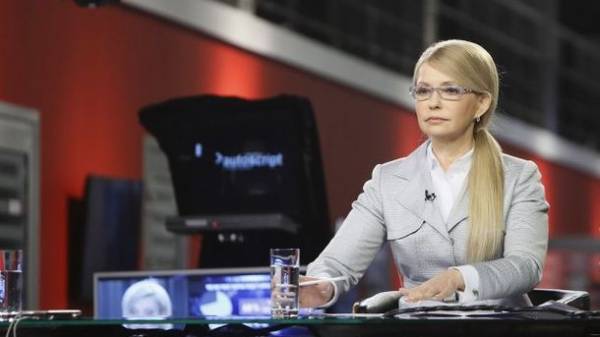 The leader of "Batkivshchyna" Yulia Tymoshenko considers the people's Deputy Nadezhda Savchenko is your fault. She spoke about it in an interview with TSN.
"I took Hope Savchenko as a woman, jailed by the regime. For me it was a direct Association with my life. I knew this woman in jail without protection. Behind bars she behaved very courageously. She looked like a strong patriot of Ukraine. And we understood how the system of releasing prisoners of war in Russia, I knew that it is necessary to raise the issue at the highest political level. Because another way to free her would be impossible. It would simply have forgotten it and it maybe would have died there. I believed in it," she said.
At the same time, Tymoshenko was not able to explain total behavior change Savchenko after her release.
"I can't explain. Our views on life and the war, how to move to Ukraine, diverged radically, she says. – We're parted, but parted absolutely peacefully".
Recall that during his imprisonment, Savchenko and before the parliamentary elections in Ukraine, Tymoshenko has made her Savchenko first number in the electoral list of "Batkivshchyna". After the release Savchenko she began to actively oppose the government, to communicate with the militants to travel in occupied Donetsk and Luhansk and even wanted to organize a forceful coup.
Comments
comments