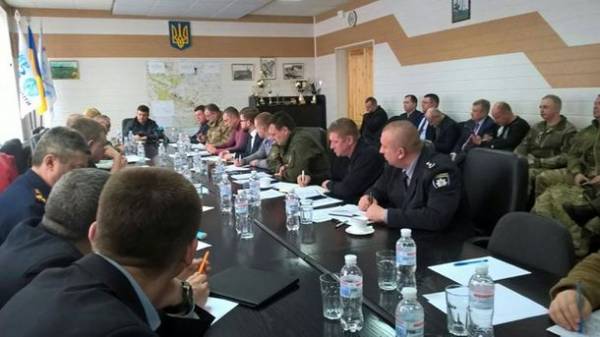 The national police of Ukraine attracts additional forces to ensure law and order in the zone near Balakleya (Kharkiv region), where the night of March 23, burning ammunition depots. Wrote about this on his page in Facebook the chief of the National police in Kharkiv region Anatoli Dmitriev.
"We hope their strength and engage all possible means to ensure proper law and order in the disaster zone," said head obilaska police.
Dmitriev said that deployed 16 routes of police patrols in the city Balakleya, added another 15 similar routes to the protection of public order on the adjacent territory.
In addition, the protection of public order by the police brought 5 units of armored vehicles.
"I try to do everything in order to eliminate the consequences of emergencies with minimal losses for the population," – said Dmitriev.
We will remind, in the night of Thursday, March 23, there were explosions at munitions depots, located not far from the city of Balakleya of Kharkov region, lit up the military base. The first information about the incident arrived about 3 o'clock in the morning. Explosions in the warehouses continued in the morning of March 23.
From the area Blakley already evacuated 20 thousand people.
Defense Minister Stepan Poltorak earlier said that according to available preliminary findings of the cause of the fire and explosions of ammunition in warehouses was a diversion. "One theory is that it is a diversion. In particular, the dropping of the explosive device with UAVs," said Poltorak. Later , SBU qualified state of emergency in Balakleya as a diversion.
The entrance to the city closed, passenger railway communication is also stopped. The explosion closed the airspace in the 40-kilometer zone for all aircraft.
Comments
comments