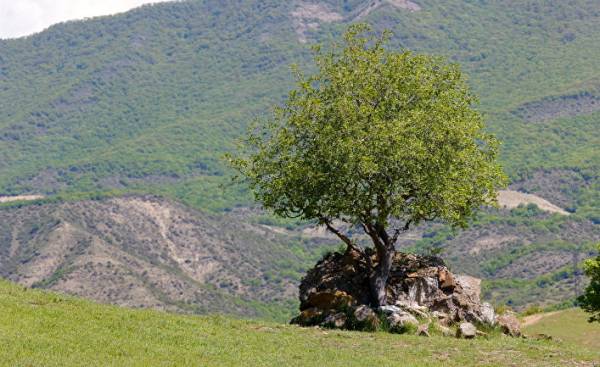 Former Prime Minister of Georgia Bidzina Ivanishvili (Bidzina Ivanishvili) all a little. Of great love of plants, he decided to create a giant arboretum. A resident of Gothenburg Maria visited Georgia and could hardly believe my eyes when I saw how carrying ancient trees. "It was a sad sight," she says.
Forbes ranked him the wealthiest people in the world, his house is decorated with paintings of Picasso, and he was the Prime Minister of Georgia from 2012 to 2013. Due to the collapse of the Soviet Union, Bidzina earned a lot of money in the Bank transactions and bought businesses for a pittance. In 2003 he returned to Georgia with billions in his pocket. Now Ivanishvili has gripped the interest in giant trees. Old, majestic and rare.
Millennial baobab trees and century-old magnolias of Georgia dig and carry the orders of Ivanishvili. They are sent across the Black sea, in closed residence of the billionaire. For Bidzina Ivanishvili's already bad is the Georgian opposition, because he believes that he controls politics behind the scenes and trying to make the media shut up. Therefore, the assignment of unique instances of trees is regarded by critics as the height of detachment from the world and blatant selfishness.
"Local and state authorities think only about how to please them Ivanishvili. They carry out all his whims, help with transportation of trees, do everything to make him comfortable. But the resort loses its appearance, this fun with nature harm the landscape," said one resident of Adjara channel 1TV.
Saw took a lot of trees
A resident of Gothenburg Maria, 34, recently returned home after a family vacation in Georgia.
"We were in Kobuleti, Western Georgia, and the saw took out many trees. Ancient eucalyptus trees with giant root systems. In some places they of these trees down the road, only for it to be able to take them.
Maria and her family began to ask what was going on.
"We asked various taxi drivers and chauffeurs. They told us about the Park trees, which builds Ivanishvili, and how it happens. We this spectacle shocked. Remain a huge hole in the ground and chopped down trees that interfered. People did not seem so unhappy. If the trees are on private land, the owner receives money for them," says Maria.
For more than a year
It is unknown how many trees were dug up, but this trick was covered in the Georgian media in the last year. According to the opposition online News Jam, hundreds of people are working on collecting trees for the Park Ivanishvili. Local authorities receive compensation in the form of 10 rare shrubs for each tree, and private land owners paid for. The protests of biologists and disgruntled citizens are still not heard. Sweep gradually changes the map of the Georgian Autonomous Republic of Adjara.
"This activity on such a scale that it in practice, changing the landscape of the region," said an environmental activist Nata Peradze (Nata Peradzje) resource Jam News.
Georgia is known for its unprecedented richness of species. In comparison with Sweden, the country suffered from the last ice age. So exported the trees are completely different, they range in age from hundreds to thousands of years, and in the next century, they cannot be replaced by anything.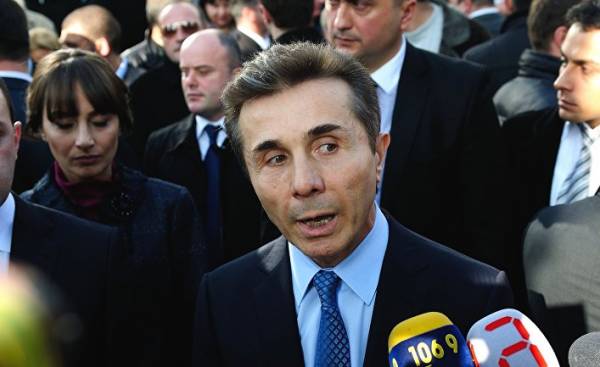 © RIA Novosti, Alexander Imedashvili | go to fotobabble Prime Minister of Georgia Bidzina Ivanishvili
Henrik Schoeman (Henrik Sjöman) is a scientific curator at Gothenburg Botanical garden. He traveled several times to Georgia to study the trees of this country, previously told the TV station P4 göteborg. According to him, the vegetation of Georgia is particularly worthy of preservation.
"In Georgia there are forests with endemic species, which is not anywhere else. There are native species of beech and maple, yew and willow forests, yew trees up to 45 meters and an age of 2.5 thousand years."
Very hard to reach places
Although Ivanishvili and allocated substantial resources to collect the trees, the relief of Georgia, with its many hard to reach places can save the region from the Georgian billionaire.
"Many areas are inaccessible in the mountains. There is a valley with such dense vegetation that trails are overgrown in two months, if for him not to go. In such places trees are spared from cutting because it is very hard to get," — said Fredrick Schoeman.
Comments
comments