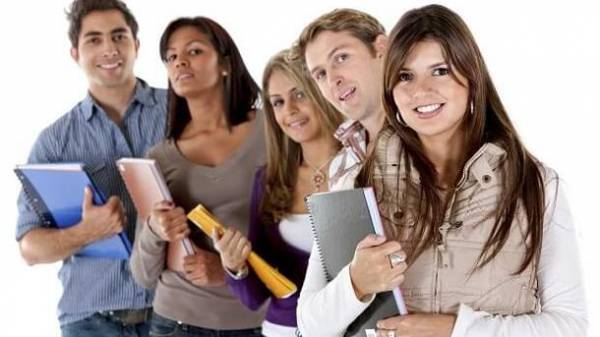 Today, Ukrainians are increasingly thinking about the advantages of studying abroad, but, unfortunately, abandon this goal, as for many, this pleasure is not affordable. However, to obtain higher education abroad is really free and, if you choose the right program to participate in the contest and win a scholarship to pay for tuition.
This possibility, in particular for Ukrainians, for the fourth year in a row provide the Lithuanian authorities. So, this spring, this Baltic state has provided 70 scholarships for master's programs for those foreign students who have already received a bachelor's degree. And 40 of them can get the Ukrainians. But in order to participate in the selection process, need to apply online on сайтеwww.scholarships.lt. Deadline: may 10, 2017. Before submitting the documents you need to choose a University in Lithuania, where he wants to pass study the applicant. In addition, the participant must receive "good" of the University in writing, which will indicate the readiness of institutions to take the young man in their student ranks.
According to experts, the Lithuanian postipandi be about 380 Euro per month. And the money is enough for living in the Baltic States, as the fellows receive the opportunity to study there for free. "A student can live in modern hostels, it will cost 50-100 euros per month. The costs given rental cost Lithuania about 350 euros per month", – explained the representative of the Foundation support educational exchange of Lithuania Zhanna Orlova.
According to her, in addition to state scholarships for master's programs in Lithuania can participate in obtaining state scholarships for students, teachers and researchers, which provide the opportunity to study programme of Lithuanian Philology for the period of one-two semesters – that is, until 5-10 months. In addition, you can participate in the selection of courses in Lithuanian language and culture, which take place one a month in the summer. "The fellows of these programs receive approximately 570 euros per month and are exempt from tuition fees. Application for summer courses must be submitted in online mode – it is treated directly in the universities. The application period is until may 2, 2017", – says Zhanna Orlova.
In order to successfully qualify to receive Lithuanian state scholarships, the Ukrainians have to translate the necessary documents in the Lithuanian and English languages. Remember, all documents must be submitted via the Internet. And be sure to confirm knowledge of the English language. For this you need to take the IELTS or TOEFL. In addition, for admission to one of the Baltic universities it is advisable to confirm the level of knowledge of English not lower than B2.
Knowledge of foreign languages is very useful while training in Lithuania, education in bachelor, master programmes and in doctoral studies takes place, except for Lithuania, mainly in English and Russian languages. In particular, today in Lithuania on ESL, 405 programs, and in Russian – 63 program. "Adaptation in the local environment takes up to six months. There are many interesting educational events you can attend excursions or really study the Lithuanian language. Resolve any issues to actively help both teachers and students", – says Vitali Petrov, who is now a student of the Lithuanian University of Vytautas Magnus.
According to him, if someone from the Ukrainian students want to pass in Lithuania in the practice or even find jobs to make both very real. The only work and study students are allowed, starting only his second year and not more than 20 hours weekly. "Here is the company willing to accept the internship students. This is promising for Ukrainian students because you can gain practical knowledge of the international level and then even to stay and work in Lithuania", – said Vitaly Petrov. The experts noted that now the Baltic States are in high demand technical fields such as it specialists or engineers. Their salary can start from 800 euros and reach even 3000 euros.
Comments
comments