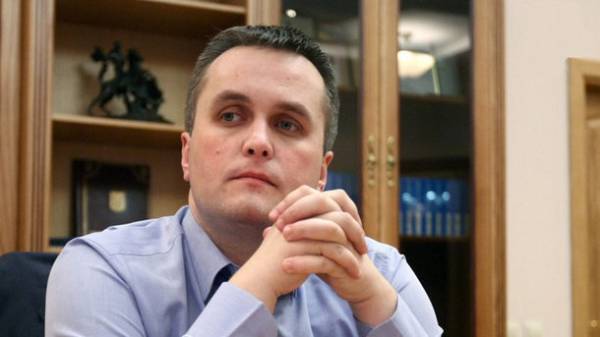 For those members, who are today in the building of the Verkhovna Rada is not deprived of immunity, law enforcement officers cannot conduct investigative actions. This was stated by the head of the Specialized anti-corruption prosecutors Nazar Golodnitsky, the TV channel "112 Ukraine".
It should be noted that today the Parliament voted against lifting the parliamentary immunity of Eugene Deydey (people's front) and Andrey Lozovoy (Radical party).
"The investigation has already been carried out in the framework that define parliamentary immunity. All other investigations can be carried out only after the granting of consent to prosecute. If not, the consequence now is actually a dead end, because the Parliament instead of the court decided that a person is innocent," he said.
Also Golodnitsky noted that in respect of deputies Borislav Rosenblatt, max Polyakov and Oles Dovgy, the Prosecutor's office will begin a judicial investigation in the near future.
"My prosecutors will Orient for a speedy judicial investigation, I asked them a requirement in the statutory 2-month period, this production complete. In General, the evidence base is almost already assembled and those investigative steps that remain to hold, I think, more of the time they take should not", – said the head of SAP.
We will remind that on Tuesday, July 11, the Verkhovna Rada of Ukraine considered the idea of removal of inviolability from five people's deputies Yevgeny Deydey (popular front), Andrei Lozovoy (Radical party), Olesya Demagogo ("the will of the people"), Maksym Polyakov (people's front) and Borislav Rosenblatt ("Block Poroshenko"). In the end, Dade has not lifted the immunity, not enough votes. With Oles Dovgy was removed from Polyakov is also removed, but the arrest did not have the votes. With Andrey Lozovoy not removed, and Rosenblatt were allowed to prosecute, but not arrest.
Comments
comments