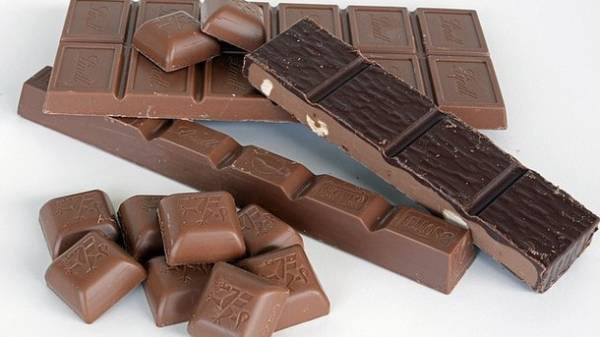 Today, July 11, is world day of chocolate, which has not very deep roots, after all, had been celebrated only since 1995.
In addition to its taste, chocolate also has useful features. Present to you the TOP 5 benefits of chocolate:
Reduces the risk of stroke
Chocolate consumption reduces the risk of stroke – on average by as much as 17%, according to scientists in Finland.
Protects the skin
Dark chocolate contains beneficial flavonols that may protect your skin from harmful sun rays. If a Sunny day you will be the sunscreen – the chocolate he is not a bad alternative.
Good for the heart and circulatory system
Dark chocolate helps restore flexibility to arteries, while avoiding adhesion of leukocytes to the walls of blood vessels.
Lowers cholesterol
It has been proven that cocoa contained in chocolate reduces levels of "bad" cholesterol (LDL) while increasing levels of "good", and also reduces the risk of cardiovascular disease.
Rich in minerals
Dark chocolate is full of minerals, including potassium, zinc and selenium. For example, 100 grams of dark chocolate provides 67% of the daily value of iron.
Comments
comments