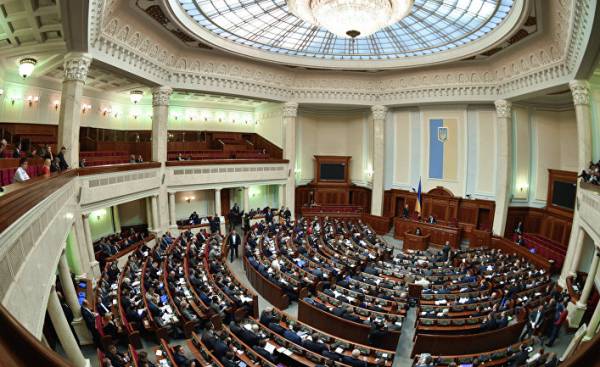 Submitted to the Parliament a draft law proposing criminal liability for illegal crossing of the border by Russians or other nationals in the interests of the Russian Federation.
Today there is only administrative responsibility for crossing the border outside border crossing points, without the necessary documents or documents containing inaccurate information. However, the wife of the attorney General Irina Lutsenko and the Chairman of the BPP Arthur Gerasimov in bill No. 7017 propose to introduce for the crime of criminal punishment in the form of deprivation of liberty for a term up to 3 years. Moreover, if such a violation is committed repeatedly or by a group of persons, liability is imprisonment from 3 to 5 years. But for the same violation, but with the use of weapons — imprisonment up to 8 years.
In the explanatory note, the MPs noted that the cases when on the territory of Ukraine illegally introduced to the citizens of the aggressor state, including military and law enforcement, are becoming more and more frequent. This is a threat to Ukraine's national security, say MPs and give an example, when on June 30 adminpraise with the annexed Crimea border guards detained two "lost" employees of the FSB. They were arrested for 15 days and imposed a fine.
Comments
comments