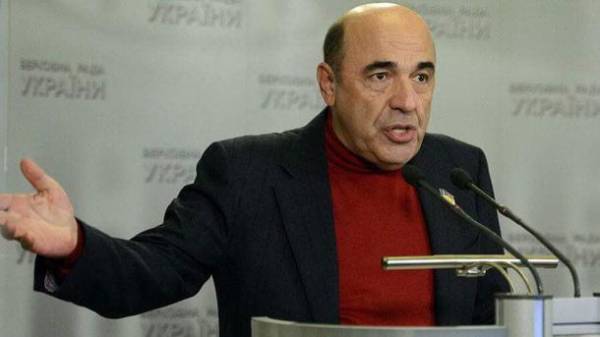 People's Deputy of Ukraine and the leader of the political party "For life" Vadim Rabinovich requires to create a special investigative Commission of the Verkhovna Rada to consider the situation with the refinancing of PrivatBank.
The MP has submitted a draft resolution on creation of temporary Commission for investigation of possible theft of state property and property of the depositors of PrivatBank. Vadim Rabinovich proposed to include in the Commission of 11 people, one representative from each of the factions and groups of Parliament and independent MPs. Such treatment policies sent in the name of all the faction leaders with a request to give an answer within five days.
"Each of us taxpayers today is to throw financial obligation to close "holes" in the nationalized Bank. Given that we there are not 42 million people and the census have not carried out, every citizen of Ukraine will have to pay in the budget of almost 7 thousand hryvnias", — has estimated the leader of the party "For life".
According to the politician, BP, the Commission needs to understand all the nuances of nationalization and refinancing of PrivatBank.
"Is this some sort of multibillion-dollar Scam. All of this needs to understand the parliamentary Commission. That is why I initiated its creation", — said Vadim Rabinovich.
Recall, PrivatBank was nationalised in December 2016. The whole procedure took 72 hours. The reason is that "Private" could not execute the recapitalization program. The state received 100% of its capital Privat capital was increased by the amount of 116.8 billion. In July 2017, the Ministry of Finance decided to capitalize PrivatBank another 38,565 billion
Comments
comments