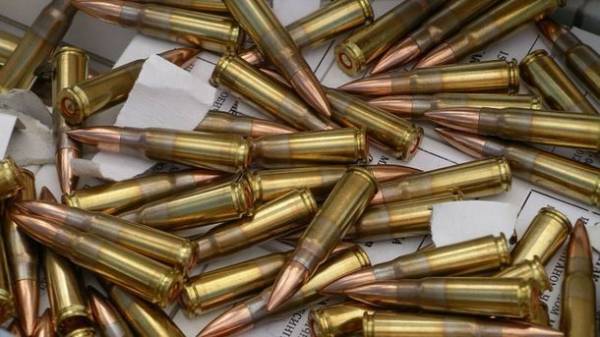 In Ukraine there will be a plant for the production of ammunition according to NATO standards. This was stated by President of Ukraine Petro Poroshenko at the NSDC meeting, the press service of the head of state.
A significant portion of funds from the surplus budget will be aimed at strengthening the sector of defense and security, said President Petro Poroshenko during a meeting of the Council of national security and defense. The head of state made the proposal on the construction of a munitions factory.
"We have agreed with the representatives of law enforcement agencies, government, and decided on devoting a substantial part of fulfillment of the budget for the defence sector and security. For us today the development of the Armed forces of Ukraine, other law enforcement agencies is extremely important. And I am sure that it is consistent with the priorities that we have in defence of our country ", – said Poroshenko.
The President proposed to build a munitions factory.
"I have a proposal on the construction of a munitions factory. The introduction of new technologies, in full compliance with NATO standards will ensure the compatibility of ammunition produced for the main gauges. This will allow to ensure the production of weapons from domestic raw materials. We, accordingly, restore the power of those who were in Ukraine to the beginning of the occupation by the Russian Federation. I put this position as one of the first priorities", – said the head of state.
He noted that the implementation of this task is planned to allocate 1 billion 400 million UAH.
As reported, formed the Ukrainian enterprises and KB Corporation "Tasko" the tenth year is building a plant in Ukraine for the production of ammunition. Now rented a few shops.
Comments
comments