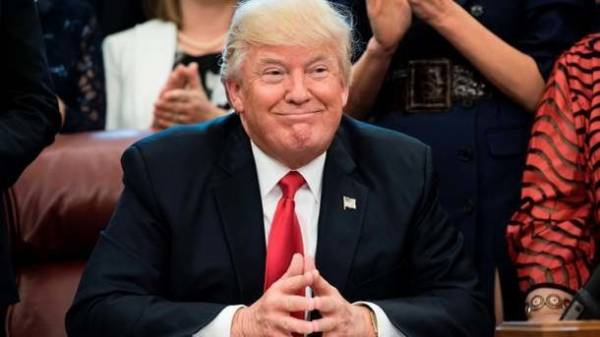 The President of the United States Donald trump during a meeting with Russian leader Vladimir Putin did not go with him the agreement, thereby not put the interests of Ukraine. This was stated in the comment "observer" the Russian politician, President of the Russian public movement "Union of Right Forces" Leonid Gozman.
According to him, what would he tramp did not think about Ukraine, the interests of her he had not passed.
"Trump is not handed over to Ukraine. Although he during the election campaign repeatedly said that he do not care about Ukraine – and I think it reflects his personal views But he is the head of the United States of America, Ukraine did not pass. It is very important", – the politician.
See also: trump clearly voiced its position on sanctions against Russia
He called two evidence of "failure of plans" Putin at the meeting with trump.
"Trump doesn't agree with Putin and to negotiate in this situation can only surrendering Ukraine – no other agreement, Vladimir Vladimirovich Putin, unfortunately, Ukraine does not accept".
Second proof – the appointment of a special representative of the United States Ukraine, Kurt Volker, the diplomat, known as a supporter of "hard-line". "Although he was a career diplomat, he nevertheless does not hesitate to speak out. A man in this post – a demonstration of rigid and in some things the uncompromising position of the United States".
See also: high-profile appointment of the state Department in Ukraine: who is Kurt Volker
Gozman noted that in these negotiations from trump, it was possible to expect anything.
"In this sense is, of course, the success of Ukraine. Maybe not Ukraine have made it, but it seems to me, good for Ukraine. Me as a person who sympathizes with your country, it is, of course, pleases. Because trump – the man is unpredictable, it is in principle possible to expect anything. He could deliver", – summed up the Russian politician.
Recall, July 7, at the summit of "Big twenty" in Germany, held the first personal meeting between Vladimir Putin and Donald trump, which lasted not scheduled 35 minutes and two hours.
Comments
comments