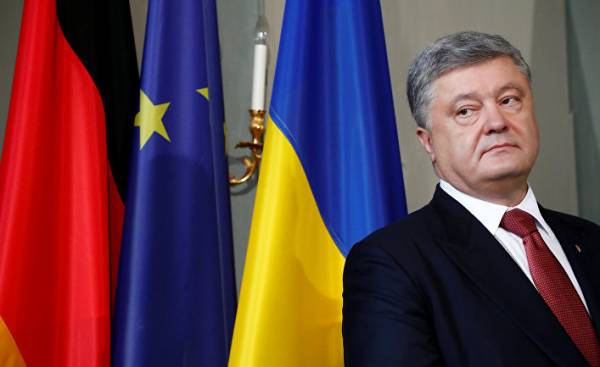 7 June marks exactly three years since the inauguration of President Petro Poroshenko. Let's try to summarize this three-year plan, talking about the positive and negative points made by Poroshenko during this time.
First of all, note that Poroshenko in three years managed to stop a major war. Everyone knows that such a possibility was. He also managed to avoid the spread of the country and the loss of large areas. It happened after he had lost the Crimea and part of Donbass, but before Poroshenko became President. So there were small losses.
The second thing that can fit him in merit is the reformation of power structures and the army. He reformed and brought to this stage in the desired state. After the reforms of the security structures, the reform of the national police. Though it is not complete, and not perfect, but it can also be noted as positive.
Another point is the signing of the FTA with the EU. Ukraine is gradually focused on European markets. Today the EU is a key partner of Ukraine. As an achievement of note and a visa-free regime.
Given how he started, when the government was scattered, and the country was in a most tragic point in its existence for all 25 years of independence, done enough to evaluate the work of the President almost four, since it is not without its negative aspects, which primarily include corruption, remaining in the same condition that it was.
In addition, as was "Lyubi druzi" and left. But, apparently, not Poroshenko and the presidential model, which should be changed, as, indeed, the political system, which should resemble more European than Russian. After all, it's a very strange paradox that the President said that we must break with Russia, and the political model remains and reminds of the Soviet Russian model of power described in historical and philosophical studies, as Russia and the West. This is the key flaw and a flaw for these three years.
Comments
comments