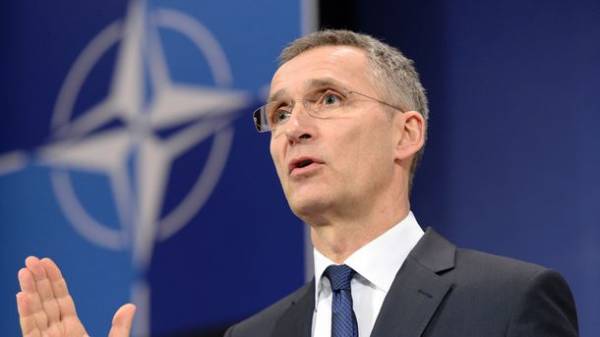 NATO Secretary General Jens Stoltenberg after a meeting with Armenian President Serzh Sargsyan expressed concern over the ongoing violence between Azerbaijan and Armenia in the Nagorny Karabakh region.
"It is important to avoid an escalation, because there is no military solution to this conflict," he said.
Stoltenberg urged Armenia and Azerbaijan to return to the negotiating table and work towards a peaceful settlement of the conflict.
We will remind, the Azerbaijani defense Ministry said on Sunday about 117 violations of the ceasefire regime on the contact line in Nagorno-Karabakh for the last day.
"The Azerbaijani positions were fired across the front lines, including the line of contact in Karabakh from 60 mm (15 shells) and 82 mm (18 shells) mortars and cannons D-44 (1 projectile)", – specified in the message.
Armenia and Azerbaijan in early April, 2016, said the worsening situation in the Karabakh conflict zone, defense Ministry of Azerbaijan reported, in particular, the attacks by the armed forces of Armenia, the Armenian defense Ministry has said it is "offensive actions" from the Azerbaijani side.
The parties to the conflict on April 5 announced a cease-fire, however, periodically accuse each other of continued attacks.
Comments
comments