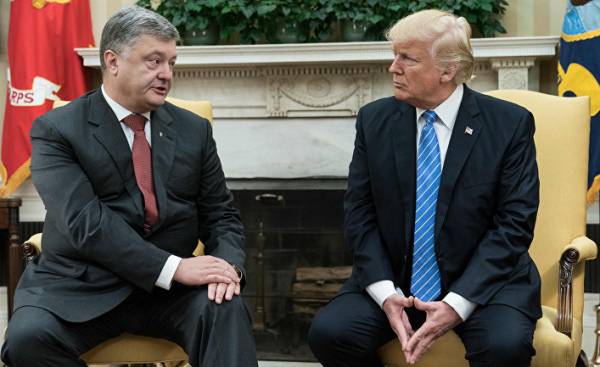 Press Secretary of the White house Sarah Sanders stated that the representatives of the Democratic party of the USA addressed for the help to the Ukrainian Embassy in Washington during the presidential elections in 2016. About this Sanders said during a daily briefing 10 July, according to the website of the US state Department.
"If you are looking for an example of a campaign coordinated by the foreign government or foreign source, it is enough to pay attention to the national Committee of the Democratic party, who actually collaborated with the Embassy of Ukraine to gather information on political opponents, said Sanders. It wasn't an accusation, and "the actions that they carry out".
June 8, former FBI Director James Comey during a speech at a meeting of the intelligence Committee of the U.S. Senate, said he did not doubt that Russia interfered in the presidential elections in the United States in 2016. On the question of the senators, whether he has any doubts about the fact that Russia tried to interfere in elections in 2016, Komi, said: "do Not have". Komi has no doubt that the Russian government has to cybersexuality in the electoral process, and that the Russian authorities were fully aware of their actions.
Comments
comments