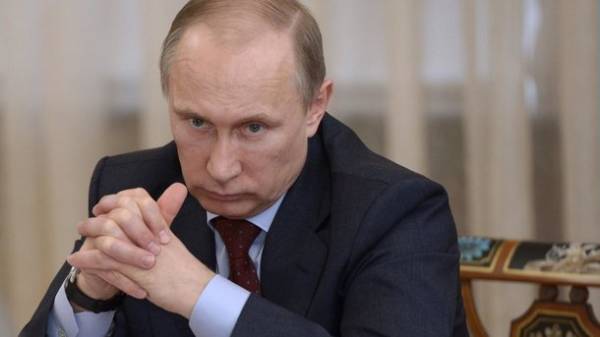 By the beginning of this year, the Western world looked quite promising for Russian President Vladimir Putin: the Americans chose for the presidency of Donald trump, and in Western Europe had elections, in which the chances of winning were the candidates able to please the Kremlin. The year promised to be successful. This writes political columnist for the German newspaper Die Zeit, Michael Thumann, reports Inopressa.
"After 4,5 months it is time to sum up the results, because Russian intelligence, hackers and banks were heavily invested to everywhere won the right people. So what happened?" – asks the author.
A clear answer to this question, as the author notes, gave France nothing. The victory of Emmanuel Macron over the favorite of Putin "has nullified every effort. And Russia did: the French "national front" received millions of euros in suspicious Czech Bank. Russian media strongly supported Le Pen. During the election campaign in France, Putin even invited Le Pen to the Kremlin, and against the Makron before the elections Russian hackers are using your favorite platform WikiLeaks began to spread all sorts of filth. All was in vain!" Now, as stressed by Thumann, "Makron knows how he should treat Russia. Intervening in elections in France, Putin did not achieve anything, and Makron supported the extension of sanctions against Russia. Paris and Moscow were separated from each other even further."
Same failure, as stated below, ended with "hope to win the election in the Netherlands, Geert Wilders – Dutch prepopulate that in 2016, initiated and won a referendum against the free trade agreement between the EU and Ukraine. It was just in the spirit of Moscow, and then Russian media have showered praise on Wilders. But he lost the election, and the new Dutch government also does not trust Moscow."
And in the US events "were developed quite as hoped Putin". So, the head of Putin, adviser to trump on defense, Michael Flynn had to leave due to their ties with Russia. And now the scandal flares up even more after trump has sent in the resignation of FBI Director James Comey, who led the investigation into a possible Russian intervention in the American elections. "It is possible that fanned by mysteries trump relationship with Russia will haunt the President in the coming years, and it will not allow any rapprochement between Moscow and Washington," says the columnist, adding that "even the Republicans now oppose any steps in the direction of Moscow". "For this reason, it will be impossible and the easing of sanctions against Russia," said Thumann.
"Thus, Putin should be clear that the interference in U.S. elections brought Russia more harm than good," concludes Thumann. Quite possibly the tramp "would have won the election without the help of the Kremlin. But the effects of the intervention poison Russian-American relations and destroy all chances that would have been possible under other circumstances such a fan of Russia as a trump."
Comments
comments