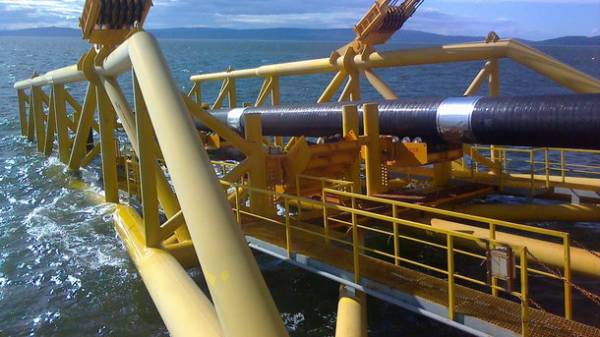 Gazprom has already built about 50 km of the gas pipeline "Turkish stream" on the bottom of the Black sea. This was announced by energy Minister Alexander Novak in an interview to "Russia 24".
"This project is implemented in full swing. To date, about 50 kilometers underwater pipeline laid on the bottom of the Black sea", – said the Minister.
He spoke about the negotiations with the Turkish side to clarify the last moments of the project: "today, our colleagues discussed the exit point and the introduction of appropriate notification to the Russian side about the exit point on the land part of Turkey. We agreed on this. In the near future such documents will be obtained".
Read also: Ukraine may lose role of transit country for Russian gas after 2019
We will remind, on may 8, Russia began to build the "Turkish stream". Back in the fall of 2016 Russia and Turkey signed an agreement on the construction of "Turkish stream."
It is planned that the pipeline will pass 660 kilometers in the old corridor of South stream and 250 kilometers-within a new corridor towards the European part of Turkey. It is assumed that the supply of gas through the first pipeline will be entirely designed for the Turkish market.
However, Russia also plans the construction of a second pipeline "Nord stream" in connection with "Gazprom" promises six times to reduce gas transit through Ukraine.
Comments
comments