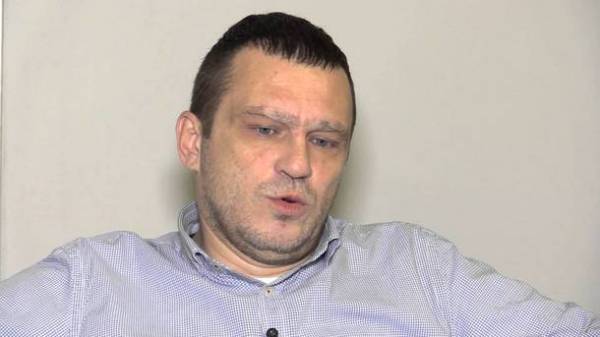 The Prosecutor General's office of Ukraine has not received an official response from Russia on transfer to the Ukrainian militiamen detained in the Crimea militants of the so-called "DNR" Vadim Pogodin, a suspect in the murder of 16-year-old schoolboy Stepan Chubenko in the Donbas.
About this on his page in Facebook said the Deputy chief Prosecutor of Ukraine Yevhen Yenin.
"Together with Ivan Lisini and Netpolice plan to prepare a complaint to the ECHR in connection with the violation by Russia of the right to life (article 2 of the Council of Europe Convention on human rights)," wrote ENIN.
SEE ALSO
Brutally murdered student: GPU asks Russia to extradite one of the leaders of the militants
Recall that in 2014, in the Donbass was brutally murdered 16-year-old Stepan Chubenko. In the crime suspected three fighters: Pogodin, Moskalev, Sukhomlin.
June 20, Vadim Pogodin was arrested in Yalta on 40 days at the request of Ukraine to Interpol.
On 21 July the Prosecutor General's office of Ukraine appealed to the Prosecutor's office of Russia with the request to transfer Pogodin Ukrainian authorities.
And on July 30 it became known that the Russian authorities in occupied Crimea released Vadim Pogodin.
Comments
comments