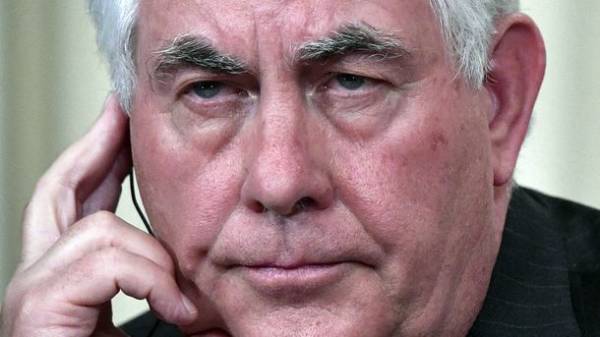 Sanctions against Russia will not be lifted until liberated territory of Ukraine. This was stated by U.S. Secretary of state Rex Tillerson after a meeting with President of Ukraine Petro Poroshenko, reports Interfax-Ukraine.
He also stressed that Russia must comply with the terms of the Minsk agreements.
"We also talked in detail about the sanctions. And received confirmation that as long as the Minsk agreements will be fulfilled and will not be liberated Ukrainian territory, no question of lifting sanctions will not be carried out," said Tillerson
In turn, Poroshenko stressed that the United States also expressed support for the return of Ukraine's Russia-occupied Crimea.
"Mr. Secretary of state assured me that the Crimea is always on the agenda and the issue of territorial integrity and the cessation of the illegal annexation of Crimea is a strong condition for the lifting of sanctions with Russia", – said Poroshenko.
As reported, Poroshenko called a number of requirementsthat must fulfill Russia to destabilize the situation in Ukraine.
Comments
comments