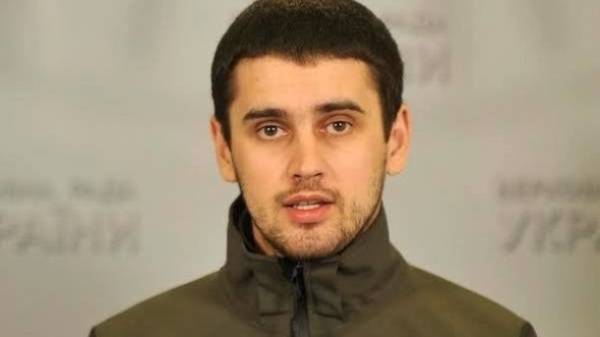 MP from the faction "people's front" Eugene Dade, which had been under Avdiyivka wounded in the Donbas, flown by helicopter to the Dnieper. This was announced by adviser to the head of Dnipropetrovsk regional state administration Tatiana Guba.
"In the evening a military helicopter to the Dnieper evacuated two wounded defenders (the shelling of Marinka), and wounded the people's Deputy Evgeny Deydey (near Avdeevka). All in the mind, a condition of average weight and satisfactory," she wrote on his page in Facebook.
In turn, MP from the faction of the Radical party Andrei Lozovoi said that Dade is located in the Dnipropetrovsk regional hospital.Mechnikov.
"Talked with the head doctor of the Dnieper hospital named after Mechnikov Sergey Anatolyevich Ryzhenko. A Holy man, who does not know. Eugene helicopter has already been delivered there, and Sergey personally controls the process. So I am sure that all will be well," wrote willow.
We will remind, 14 Jul MP from the faction of the Radical party Igor Mosiychuk said that the Dade's Deputy wounded in a combat zone, under the plant.
According to information a press-services of a regiment of special police "Kyiv", Dade received a shrapnel wound from a shell of calibre of 82 in the leg, vital organs are not affected.
On the same day the press Secretary of the Prosecutor General of Ukraine Larisa Sargan reported that in fact the injured people's Deputy of Dade criminal proceedings, pre-qualified as a "terrorist act" (part 2 of article 258 of the Criminal code of Ukraine.
Comments
comments