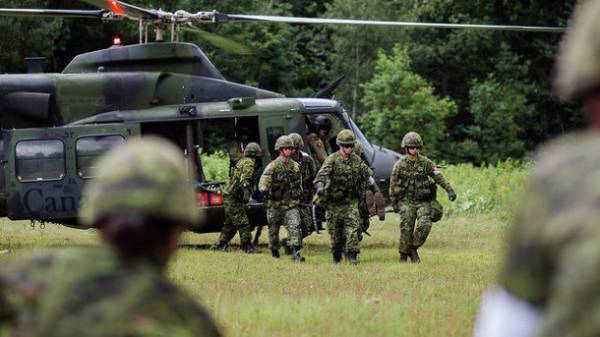 The Royal canadian Navy has delegated to Ukraine 14 representatives to participate in military exercises Sea Breeze-2017 in the Black sea. As informed "UKRINFORM", it told rear Admiral John Newton, commander of canadian Maritime forces Atlantic.
"Sea Breeze-2017 emphasise the commitment of the canadian Navy in Black sea security. Canadian sailors and staff officers will cooperate with like-minded partners to improve our collective abilities to draw an accurate picture of Maritime activities in the region," said Newton.
The Ministry of defense of Canada said that the delegation will consist of divers and their assistants, and also staff officers.
As previously reported, on July 9 in the port of Odessa to participate in Sea Breeze-2017 came from three Turkish ship, including the submarine. In Practical Harbor went and Romanian Corvette "Rear-Admiral Horia, Macellari".
Also at the Odessa airport landed two sides of the NATO countries. Thus, the American C-130J Hercules brought a dozen specialists-divers, a Hungarian C-17A Globemaster III delivered a few dozen soldiers of other specialties and equipment for exercises.
The exercise will involve more than 30 ships, boats and support vessels, more than 25 aircraft and helicopters, as well as members from 16 countries, including Ukraine. All the training will be attended by over 3 thousand people.
Recall that the exercise will take place July 10-23 in the North-Western Black sea in Odessa and Mykolaiv regions. Multinational military exercises "sea breeze" is held in Ukraine since 1997.
Comments
comments